News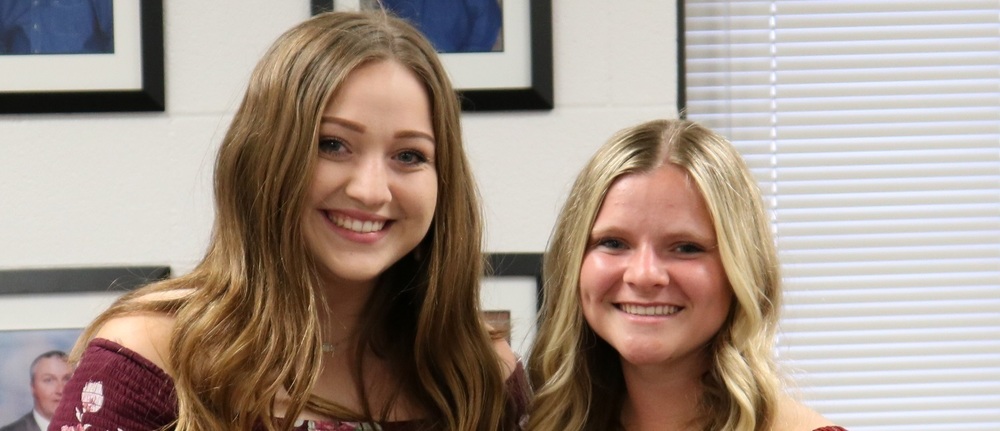 Valedictorian Abby Dobbs (on right) and Salutatorian Lillie Danner (on left) led the pledges at the School Board Meeting on Monday, May 21st.
The students participating in the Career and Technology Education programs at QHS are projected to receive 298 certifications for the 2018-2019 school year. The total...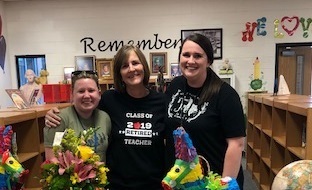 LISA CAPPS was honored at a reception at Quitman Elementary School on Thursday for her upcoming retirement. She has taught PreK, K and First grades during her 24 years. She...
SEE ALL NEWS
LIVE FEED
Scott Turner
5 days ago
Elementary Field Day Images
view image
Scott Turner
6 days ago
FFA And Young Farmers Auction 5:30 May 17th at AG Pavilion
view image

Rhonda Turner
13 days ago
Quitman ISD will cancel classes for Thursday, May 9th.
The threat of additional rain overnight, and our inability to get buses to many of our students were major factors in this decision. We want to keep your kids safe. We will not have to make this day up.

Rhonda Turner
14 days ago
Parents please be patient as we try to get your children home to you. Our buses are on their routes and going slow. We are also making sure there is a parent or an adult home before we leave the students.

Rhonda Turner
14 days ago
Due to flooding QISD will be releasing students early. Parents may begin to pick their students up immediately. Buses will be boarding at approximately 1:30. If there is no parent or guardian at the house the students will be brought back to their home campus. If the bus can not safely get to your house your child will be brought back to their home campus. Parents that normally pick up their children need to pick them up at their normal pick up area.
SEE ALL POSTS