News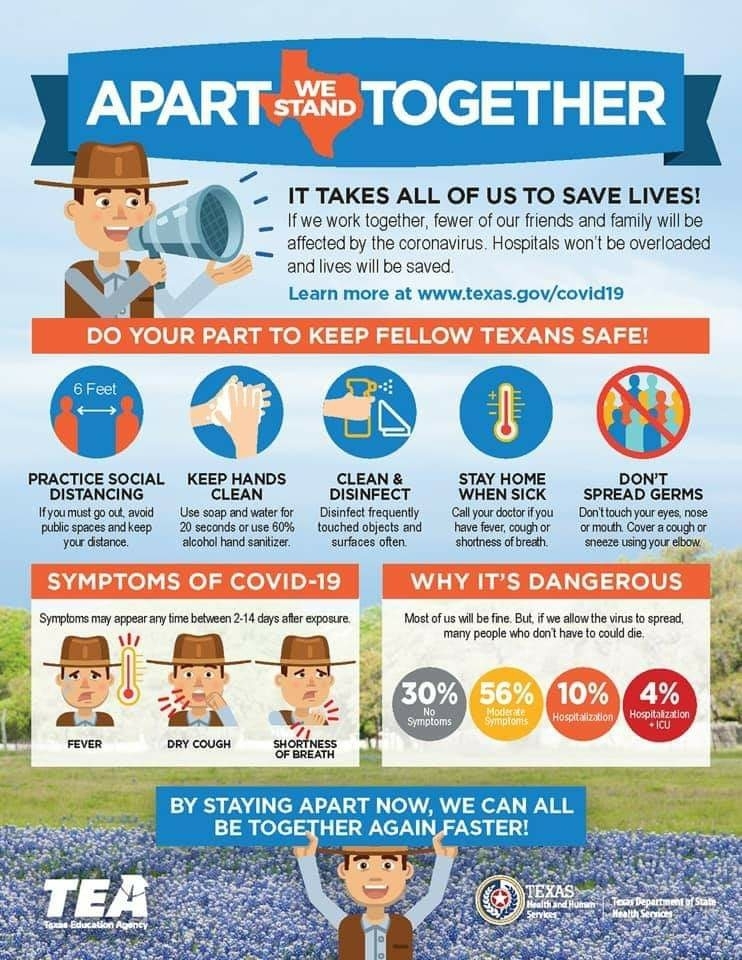 This information is being provided by the Texas Education Agency. We will be publishing information daily.
SEE ALL NEWS
LIVE FEED

Rhonda Turner
about 13 hours ago
New Auditorium Entrance!
view image

Sherrie Callahan
9 days ago
Even the cars are social distancing.
view image

Sherrie Callahan
10 days ago
What does our first faculty meeting under our new normal look like? 5 meetings in varied time slots - all practicing social distancing (no more than 10 each time) and wiping down tables between sessions. As iron sharpens iron....we're all in this together!
view image
Scott Turner
10 days ago
People's Telephone Cooperative was gracious to install a wireless access point that will provide us with wireless Internet access in the parking lot in front of the Junior High/High School for those that do not have Internet at home. Thank you People's Telephone Cooperative.
view image

Brittany Eldred
10 days ago
The ACT test scheduled for tomorrow, March 24th has been cancelled. If you paid for the test you will be receiving a refund check in the mail by next week.
SEE ALL POSTS