News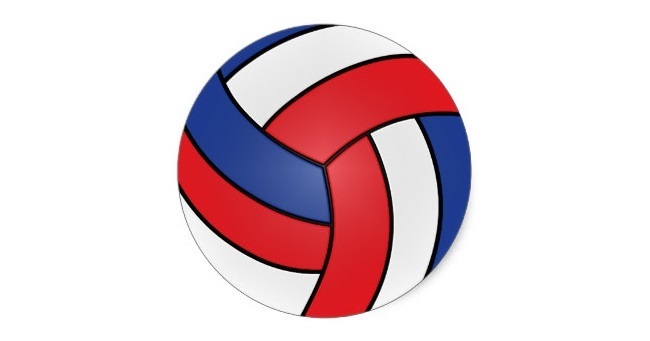 Click here for printable Volleyball Camp Registration Form

On May 31st Quitman Independent School District Employees celebrated the end of the year by recognizing retirees as well as handing out years of service and perfect...
SEE ALL NEWS
LIVE FEED

Melissa Coats
8 days ago
Important Dates for QJH Students
August 5th - Registration packets will be available to pick up at the front desk between 9am - 3pm or on-line to print out.
August 7th - Registration for ALL grade levels in JH (9:00am-3:00pm)
August 8th - Registration for ALL grade levels in JH (9:00am-3:00pm) &
(5:30pm-700pm)
What to bring with you for registration?
Proof of residency
Parent drivers' license
(New Registration) Birth Certificate and Social Security card
Completed registration packet
$25 for usage fee for Chromebook
Once students/parents have completed the registration process, students will receive their schedules and be able to place their supplies in their lockers
Students may walk through the halls to see where their
classrooms are located
August 8th - JH Orientation in JH/HS Cafeteria (6:00pm - 7:00pm)
August 15th - Meet the Teacher Night (5:30pm - 6:30pm)
August 16th - Immunization Clinic at Elementary Campus 9:00am - 12:00pm
August 21st - First Day of School 7:45 am.
**Chromebooks will be distributed to all students during the first week of school.
If any questions arise, please call our JH office starting August the 5th.

Melissa Coats
9 days ago
Quitman Junior High General Supply List for Grades 6, 7, & 8:
These supplies are expected to be taken to ALL core classes daily.
Backpacks will be kept in student lockers at all times except before and after school. There will be no backpacks in the cafeteria, band hall, auditorium, gym, restrooms, or in classrooms.

1 Small Supply box (optional- for locker use)
1 pencil bag for binder
1 Pair of Scissors
1 package of Notebook Paper (WIDE RULED please)
5 - 100-page WIDE-RULED Composition Notebooks
1 Package of Red Pens
1 Package of Pencils
1 Package of Blue or Black pens
2 Highlighters (any color)
1 Package of color pencils
1 - 3" - three-ring Binder (please no zip-around or velcro binders)
1 Package of 8 dividers (Avery big tab pocket insertable plastic dividers preferred)
A Pair of Earbuds (to be used in several classes)
Combination lock for locker (recommended but optional)

English:
1 Plastic Pocket Folder with brads
Science
1 Plastic pocket folder (6th & 7th grades only)
***This list is not totally inclusive but will help you save certain items that can be brought at any time throughout the year. Thank you for your help!

Melissa Coats
9 days ago
Electives Supply List for 2019-2020
These supplies needed ONLY if one of these classes is on YOUR schedule.
If your elective is NOT listed on this page, then the supplies needed under
the general list will also be met for the electives.
Theater Arts
Spiral notebook
1 small bottle of glue
1 package of Markers
Art
1 package of small paint brushes
1 sketchbook
Spanish (8th gr only)
1 Packages 4x6 (LARGE) Index Cards
Agriculture (8th gr. only)
1 Pocket Folder with Brads
30 Index Cards (3 X 5)
Band
1 - 1" three-ring binder (black)
25 Sheet Protectors
2 Pencils
Pencil bag to keep in binder
2 Highlighters
STEM/Robotics (8th grade only)
1 composition notebook
Scott Turner
30 days ago
Lady Bulldog Volleyball Camp Scheduled - See Quitman ISD Website for Details and Registration Form

Melissa Coats
about 1 month ago
STAAR score information
view image
SEE ALL POSTS