The Quitman ISD is now planning for the Gifted and Talented Education program for the 2022-2022 school year. The G/T program is designed for students with exceptional intellectual and creative thinking abilities. Anyone wishing to nominate a student attending Quitman ISD in kindergarten through eleventh grade is asked to go by the school office and request a copy of the nomination form.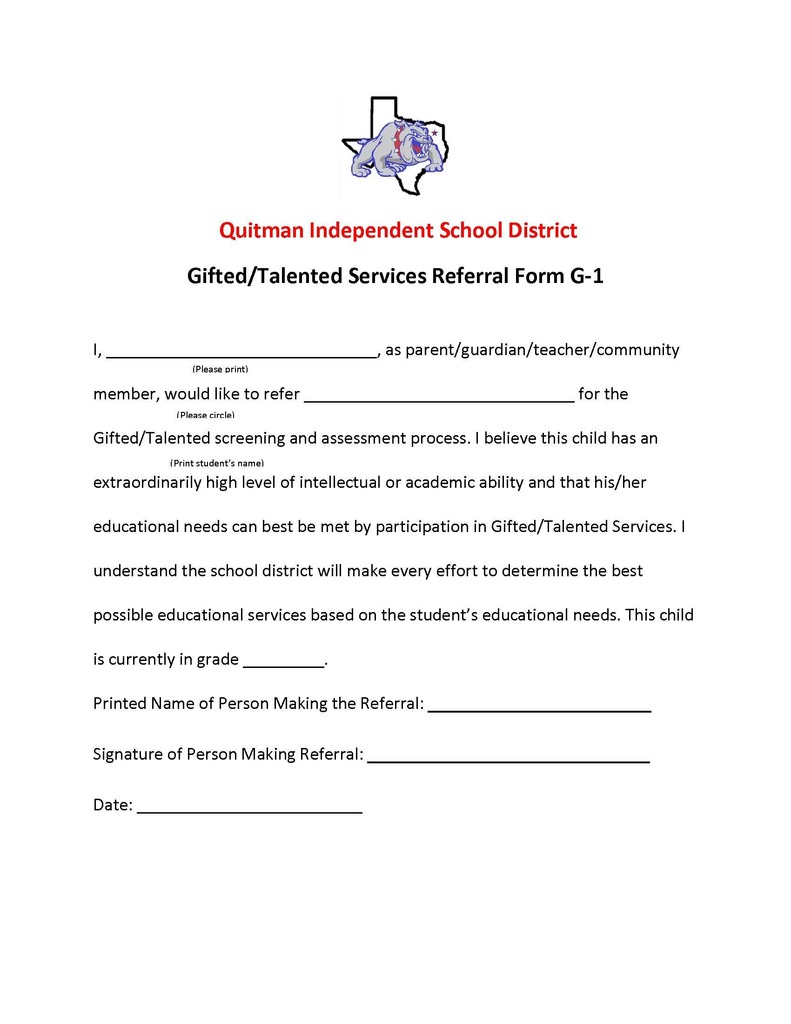 QISD is ready to have our students return to school this morning. Parents remind your children to watch for small ice patches as they are walking to, and getting on the bus this morning. There were only a couple of spots that remained problematic on bus routes yesterday afternoon. On Route 8 CR 3170 and CR 3163 and on Route 10 CR 3256. Parents and guardians please contact Ms. Bradshaw at the bus barn if you have any issues this morning. 903.763.5000, press Option 5.

QISD will remain closed through Friday, February 19, 2021 due to road conditions and anticipated additional snow and ice. School will re-open on Monday, February 22, 2021. Buses will run as normal.



QISD will be closed Monday, February 15th and Tuesday, February 16th due to worsening weather conditions. Dangerously low temperatures are expected over the next 72 hours with additional frozen precipitation. We will continue to monitor the situation as the week progresses. Thank You,
Playoff Bound - Lady Bulldogs Send-off to play DeKalb at Prairiland tonight at 8:00pm.



Weather Update: Buses 6 and 57 cannot safely cross the bridges on 154 and 2966; therefore those to routes are not running. TxDot has indicated that they will be treated but cannot give us a time. QISD will open two hours late as scheduled; however, we encourage parents to use their own discretion in transporting kids.

Quitman ISD will delay the start of school by two hours. Buses will be delayed two hours. Please be safe this morning!
Girls Basketball Playoff Game will be against DeKalb at Prairiland High School (466 FM 196 South, Pattonville, Tx.) on February 11th at 8:00PM. Tickets will be sold at the door. 300 seats on each side of the court.
Girls Basketball Playoff Game will be at Prairiland High School (466 FM 196 South, Pattonville, Tx.) on February 11th at 8:00PM. Tickets will be sold at the door. 300 seats on each side of the court.
Lady Bulldogs Basketball advance to first round of playoffs. First time to advance out of district play since the 2011-2012 season. Date and location of next game has not been determined. We will keep you informed!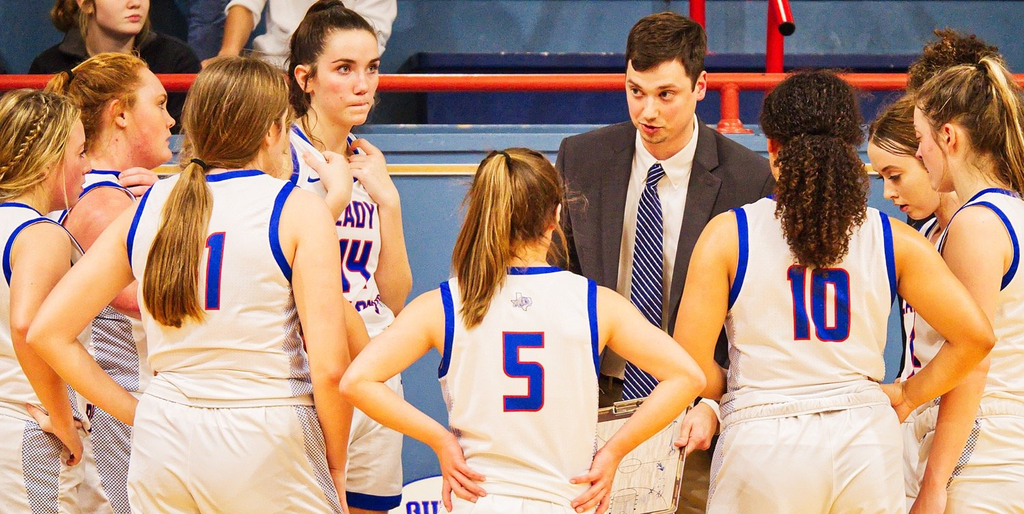 Dear QISD Parents and Students, Due to inclement weather and the forecast of additional wintery mix overnight, Quitman Independent School District will be closed Monday, January 11, 2021. Stay safe and enjoy the snow! Rhonda D. Turner, Superintendent of Schools

Federal Report Cards The Elementary and Secondary Education Act (ESEA), as amended by the Every Student Succeeds Act (ESSA), requires each State education agency to prepare and publish an annual report card with state-, district- and campus-level data. Federal Report Cards for 2019–20 are now available. ESSA also requires each State education agency to report annually to the Secretary of the U.S. Department of Education. The Texas Annual Report to the Secretary is available for 2017-18, 2018-19, and 2019-20. Every district that receives Title I, Part A funding is responsible for distributing the state-, district- and campus-level report cards to each of its campuses, the parents of all enrolled students, and the general public. Prior to 2013, the NCLB Report Card was published annually from 2009–12. For more information about the Federal Report Card and districts' responsibilities related to it, please visit the Title I, Part A webpage. Please contact Chris Mason, Assistant Superintendent at
masonc@quitmanisd.net
to request a hard copy of the report. The Federal Reports can be found using the below link.
https://www.quitmanisd.net/o/quitman-isd/browse/183401

The State of Texas 2019–20 School Report Card for Quitman ISD is now available. This report is required by the Texas Legislature and prepared by the Texas Education Agency. It is to be shared with the parent or guardian of every child enrolled in a Texas public school. The report provides information concerning student performance on the State of Texas Assessments of Academic Readiness (STAAR®), as well as information on student enrollment, class size averages, and financial expenditures. Due to COVID-19,STAAR® assessments were cancelled for the 2019–20 school year. Therefore, several data points have not been updated, including STAAR® and academic growth data.  The information contained in the School Report Card is required by state law and is briefly described in the enclosed "2019–20 School Report Card Definitions." The report for our school may or may not have all the information described because the information presented depends on whether the school is an elementary, middle, or high school. State law requires that the School Report Card display information about the state, the district, and the school. Where possible, the information must be reported by race/ethnicity and socioeconomic status of the students and must include at least two years of results. The School Report Cards can be found online at:
https://www.quitmanisd.net/o/quitman-isd/browse/183379
Parents may also request a paper copy of the report by contacting Chris Mason, QISD Assistant Superintendent, at the Administration Office. Parents may also contact their child's campus administrator with questions, comments or concerns.     Spanish Version:  Estimado Padre de Familia:Adjunto a esta carta encontrará una copia del reporte de las Calificaciones Escolares del Estadode Texas 2019–20 para Quitman ISD. Estas Calificaciones Escolares son requeridas por laLegislatura del Estado de Texas y preparadas por el departamento de educación estatal. Estereporte debe ser mandado a los padres o al guardián/mentor de cada estudiante inscrito en unaescuela pública. Estas calificaciones ofrecen información concerniente al progreso académico delos estudiantes y también información sobre el número de inscripciones estudiantiles, tamañopromedio del salón escolar, y gastos escolares.La ley estatal requiere que la información en estas calificaciones sea diseminada. Ustedencontrará una breve descripción en el adjunto "Definiciones de las Calificaciones Escolares2019–20." El reporte que ha recibido puede o no contener toda la información descrita en estasdefiniciones pues el reportaje de estos datos depende de si la escuela es una primaria, secundariao preparatoria. También puede encontrar estas calificaciones (school report card) en el internet bajo 
https://www.quitmanisd.net/o/quitman-isd/browse/183379
Los padres también pueden solicitar una copia impresa del informe comunicándose con Chris Mason, Asistente del Superintendente de QISD, en la Oficina de Administración. Los padres también pueden comunicarse con el administrador del campus de su hijo si tienen preguntas, comentarios o inquietudes.


Quitman Junior High takes first place in district UIL Academic Meet.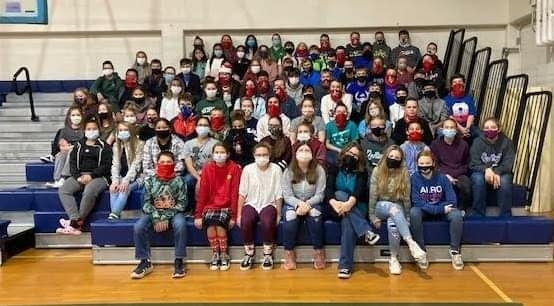 Quitman Hometown Christmas is in full swing. Hope to see you downtown by the courthouse!