Quitman ISD wants to invite you to join our TEAM! Come be a part of something Great. It's a great time to be a Bulldog. #BulldogPride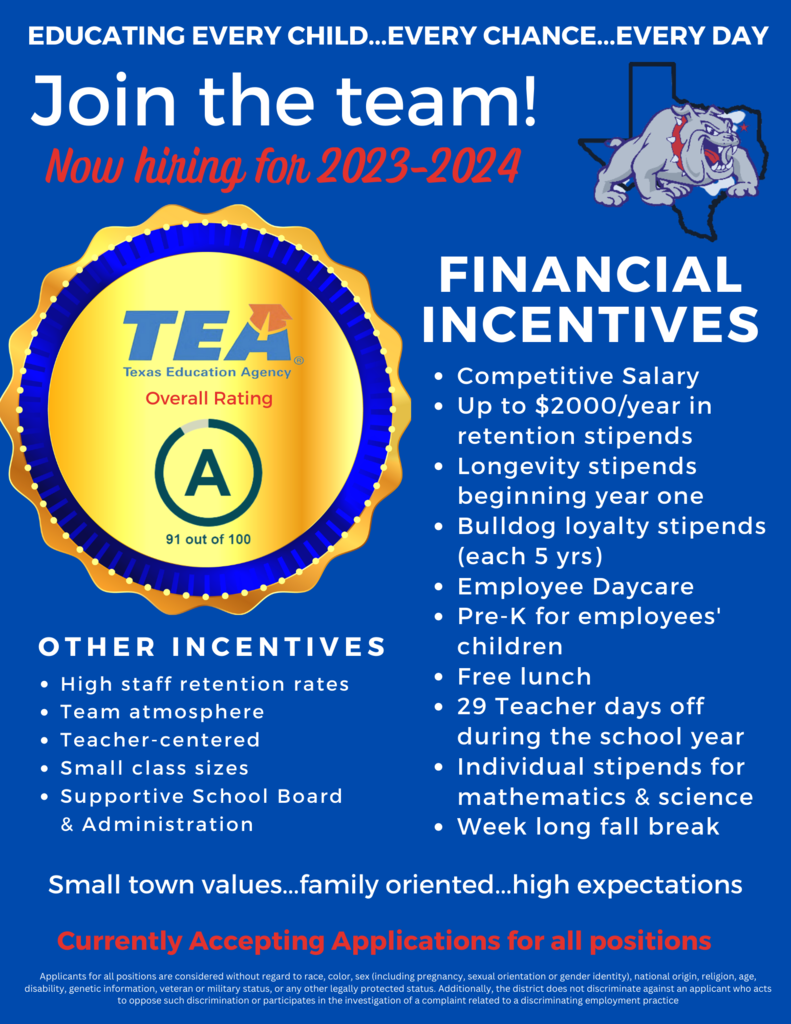 First National Bank of East Texas presented Chromebooks to five seniors yesterday. Students were selected based on their hard work in their studies. Thank you to Morgan Whitely and his colleagues from FNB East Texas for the continued support of our students!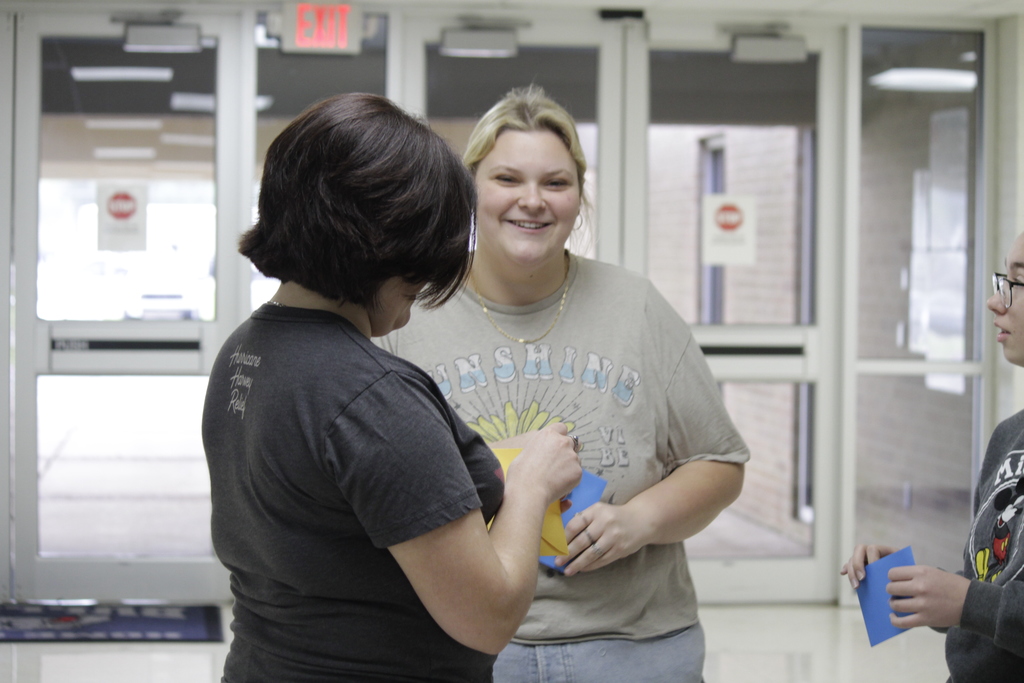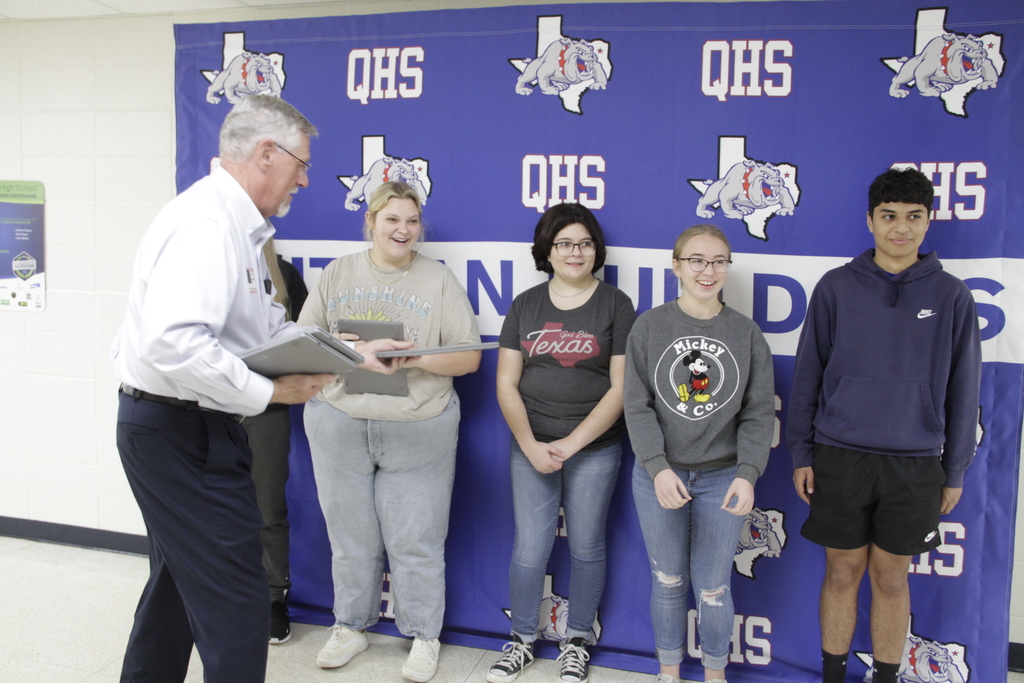 If you are looking for a new position or are interested in obtaining alternative certification, please make plans to attend the Region 7 TPCP job fair at Gilmer High School on Saturday, April 15th! QISD will be in attendance to fill positions for the 23-24 school year. Stop by and see us!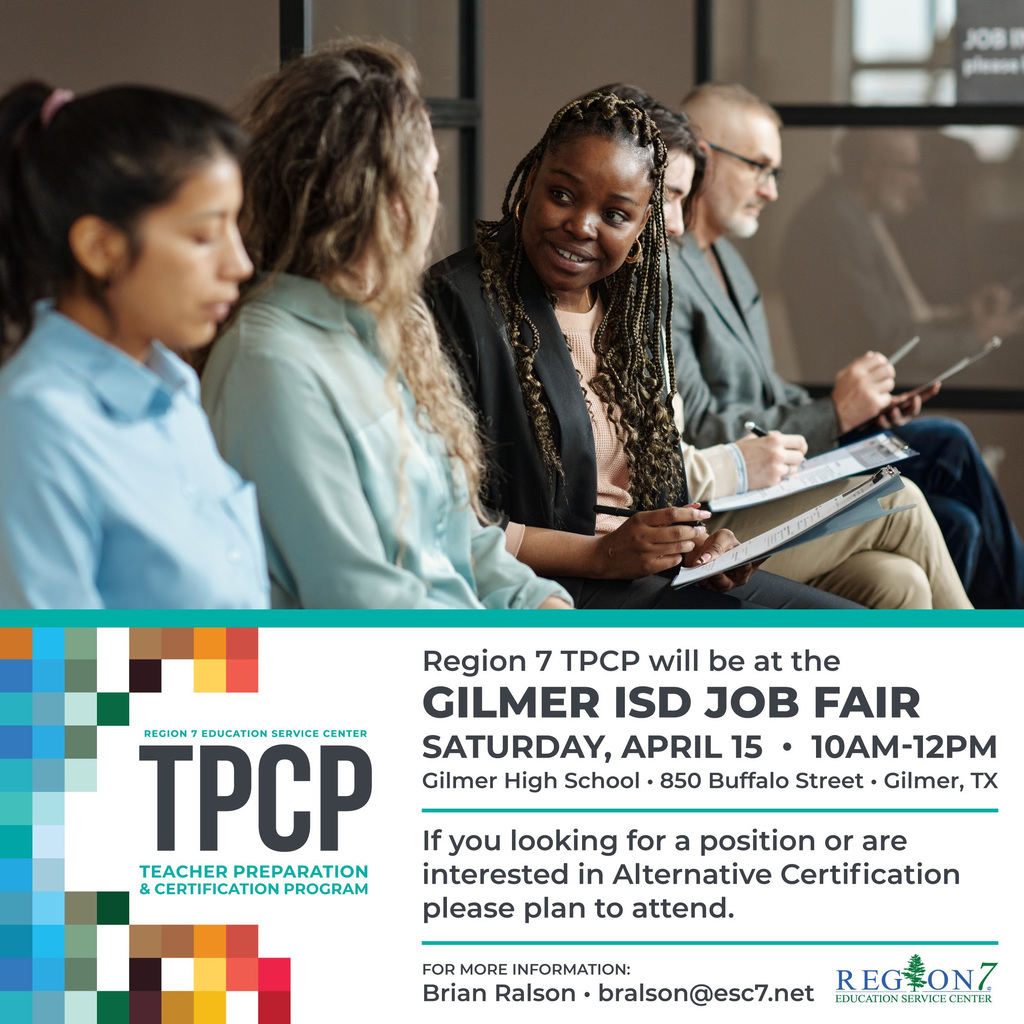 Sophomore Daniel Kernes spent his Spring Break scrambling. Kernes, along with 19 other students from across the state, competed in the "Super Scramble" at the Houston Livestock Show and Rodeo yesterday. Nine calves were released, and Kernes was the first participant to catch one. He was awarded $10,000, which he will receive after his scramble project shows at next year's livestock show. Congratulations Daniel!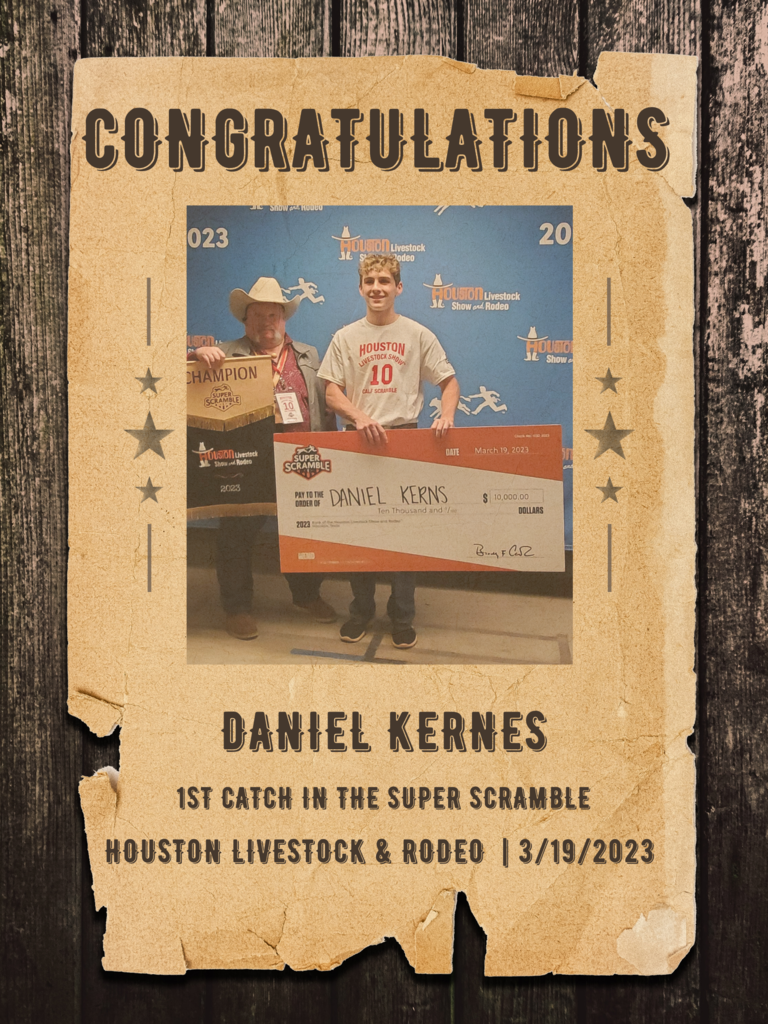 Spring Break is almost here! QISD will be closed March 13-17 for Spring Break. Staff will return Monday, March 20th for a Professional Development Day and students will return Tuesday, March 21st. We hope everyone has a safe and enjoyable break!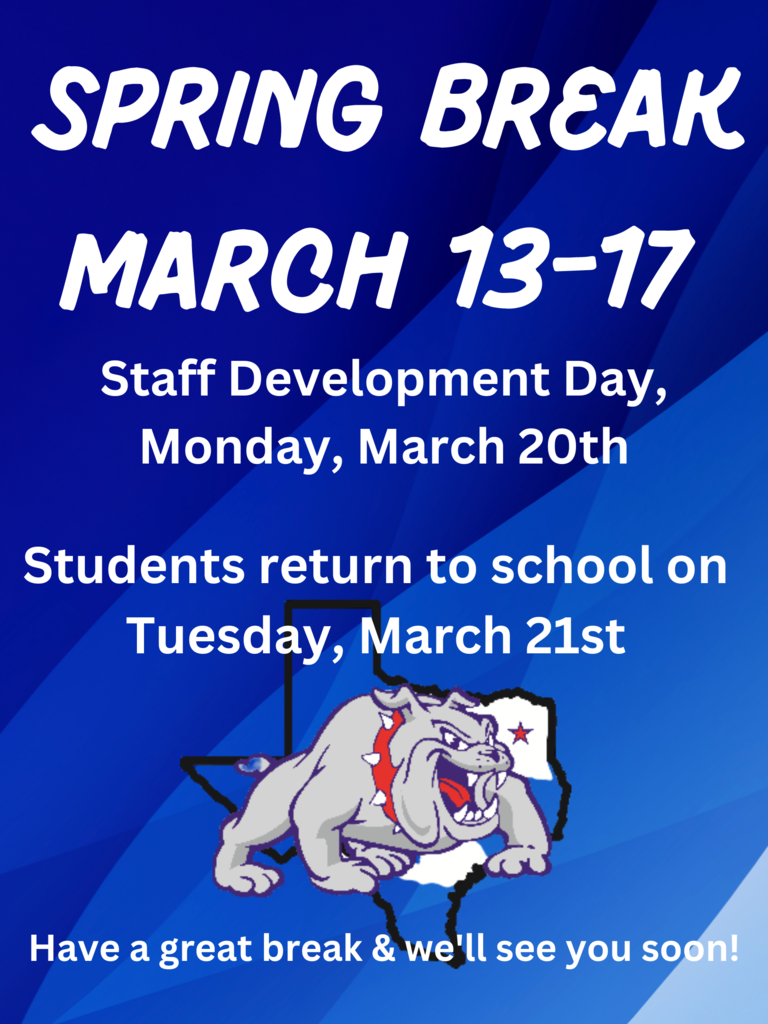 PLEASE NOTE: Due to a safety threat at Van ISD, the JH track meet scheduled for today has been cancelled. Students will return to class and will go home as normal after school. As always, our first priority is the safety and well-being of our students, their families, and our staff. Thank you for your understanding in this matter.
ICYMI - On February 25, two Quitman High School senior Art students competed in the Region 7 Visual Arts Scholastic Event (VASE), in Tyler. Both students brought artworks to be judged and to complete interviews about their work. Lorena Serrano received a 4 (top rating) and a gold medal for her acrylic painting "L.S. Motor." It was Lorena's first chance to participate in an in-person VASE event, as the last few years were virtual due to Covid. Bonnie Vander Schaaf brought two different works. Her drawing, "A Fantastical History of Sisterhood," received a 4 and a gold medal. Her oil painting, "21st Century Fishing," received a 4, a gold medal, and also an Area medal which qualified her for the State VASE Competition in San Marcos in late April. This is the second time Bonnie has qualified for the state level event. As a Freshman she earned an Area medal but the State event was canceled due to the Covid shutdown of Spring 2020. This year the event is back on schedule and she will be able to see her work on display with the top artworks from the whole state of Texas. Congratulations to both girls for their outstanding performance!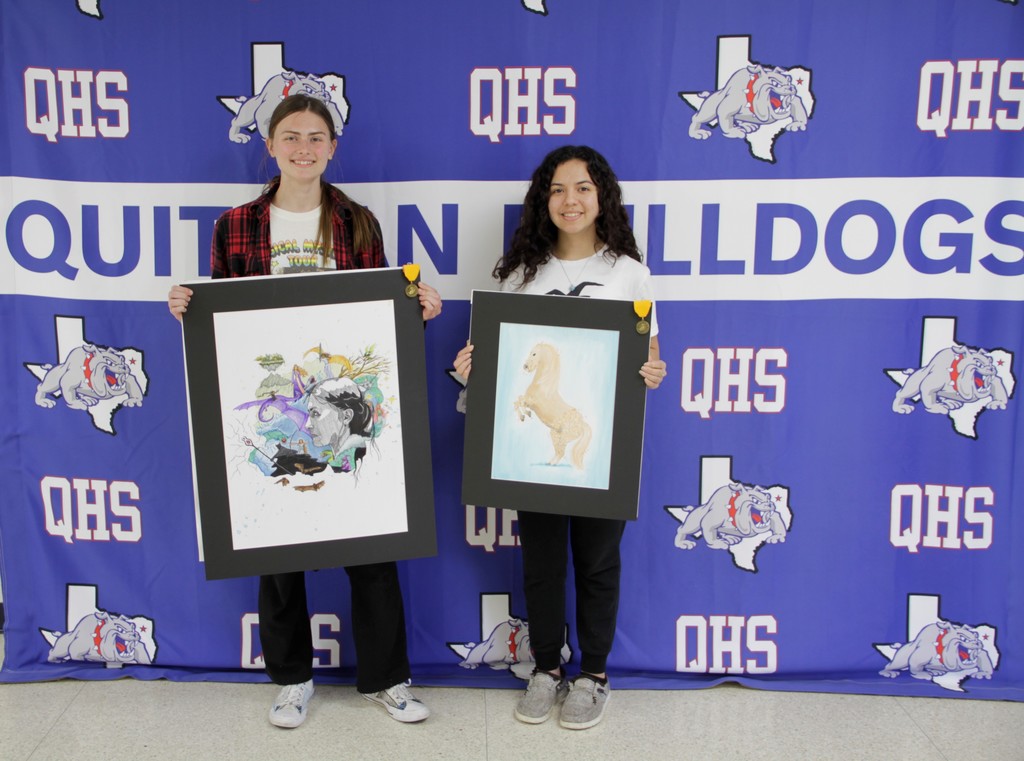 Today is the day! Please join us at the grand opening of our new ag barn facility from 4 - 6 p.m. Tours will be given and food will be served. Come help us celebrate this much anticipated facility!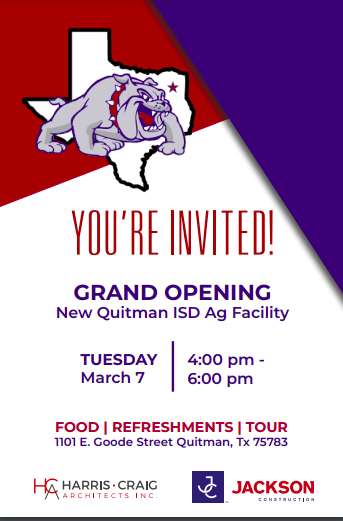 Spring Break is on its way! QISD will be off March 13th - 17th for Spring Break. On Monday, March 20th, QISD staff will return to work for a professional development day. Students will return to class on Tuesday, March 21st.
Quitman ISD's Student Health Advisory Committee is set to meet this Thursday, March 9th at 4:30 p.m. in the JH/HS library. See photos for more details.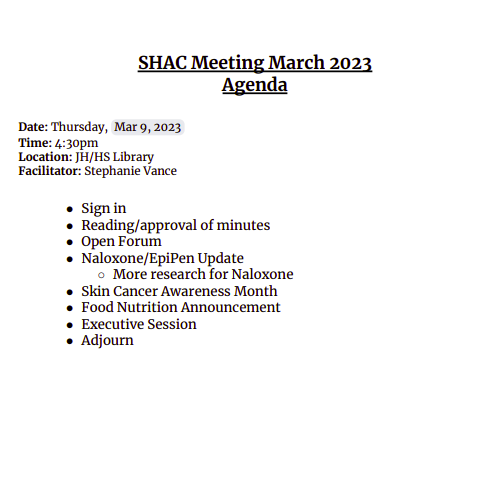 Quitman ISD and Jackson Construction would like to invite the community to the grand opening of the new Ag Facility on Tuesday, March 7th, from 4 - 6 p.m. Please plan to park in the softball field parking lot. The back gate will be closed, so plan to enter from the road that runs beside the high school and along the track. Please come tour the new facility and enjoy a hotdog or hamburger while you're there!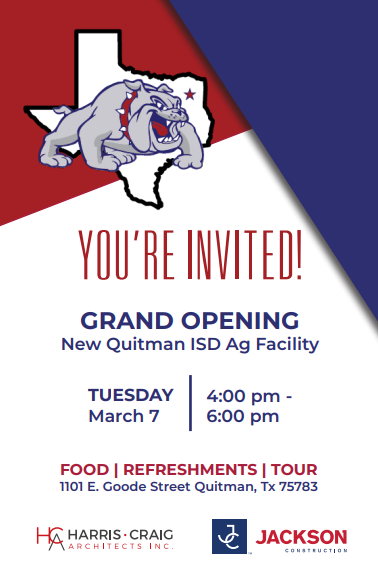 Quitman Junior High Staff, along with Assistant Superintendent Dana Hamrick, attended the "Capturing Kids' Hearts 2" in Kilgore today. Per the Capturing Kids' Hearts website (
https://www.capturingkidshearts.org/training/teachers-and-campus-staff/ckh2
), "Capturing Kids' Hearts 2" is an "immersive, participatory experience. Teachers, staff, and administrators learn and practice skills they will use and model on a daily basis to create high-performing teams and successful learning environments."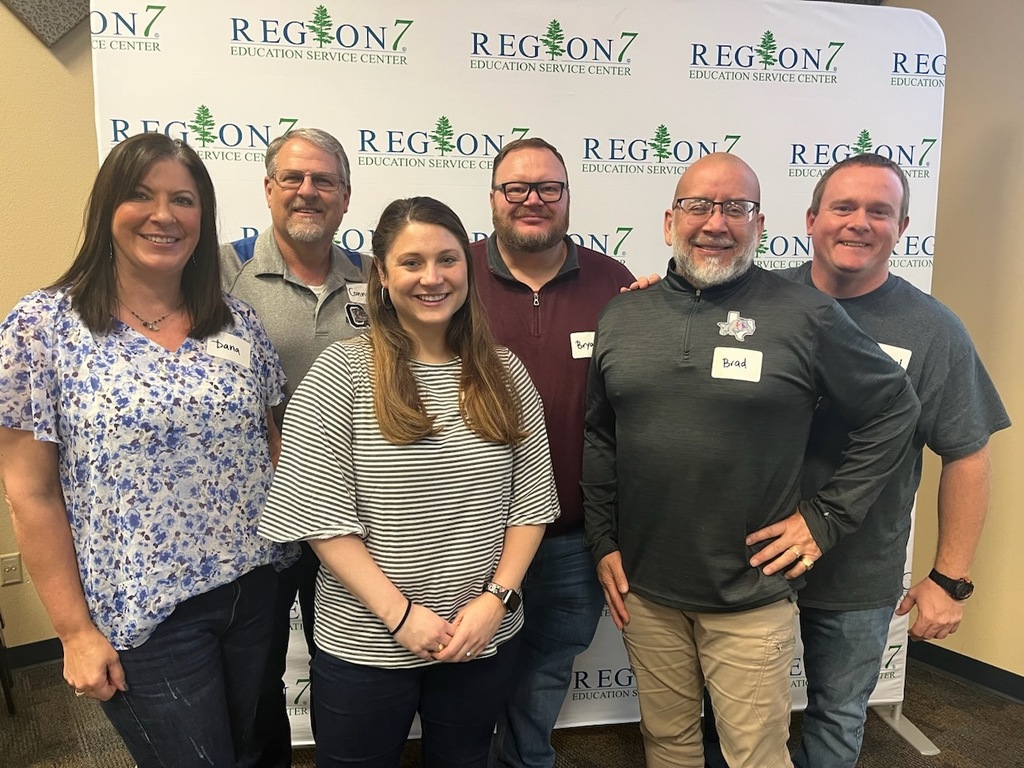 Quitman ISD lost a valued employed Wednesday, February 22nd, when Mr. Bill Mullican passed away from illness. Mr. Mullican drove buses for Quitman for nine years, and was loved by staff and students alike. "Mr. Bill" will be greatly missed. Per the Lowe-Gardner Funeral Home website, visitation for Mr. Bill will be held from 6-8 p.m. Tuesday, February 28th, at Lowe-Gardner Funerals & Cremations. His funeral services will be held at 10 a.m. on Wednesday, March 1st, at Lowe-Gardner Funerals & Cremations with Brother Fred Morrow officiating. Honorary pallbearers will be the QISD Bus Barn Employees. For more information on the celebration of Mr. Bill's life, please visit the following link:
https://www.lowegardner.com/obituaries/billy-mullican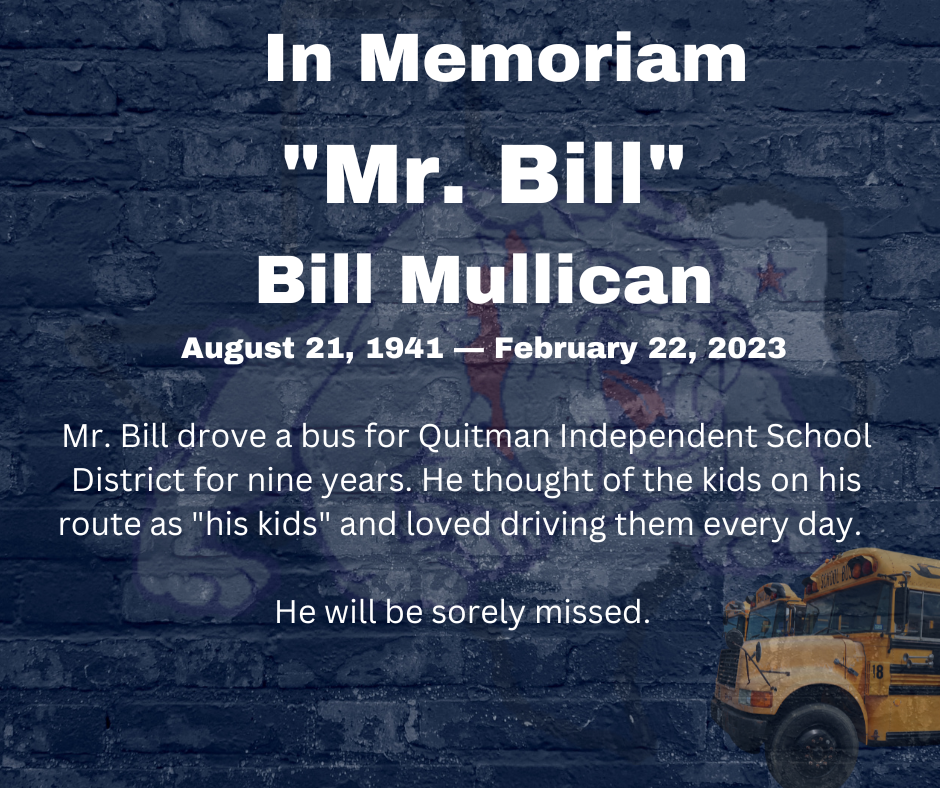 Superintendent Christopher Mason dropped into Ms. Taylor's 2nd grade class this morning to read students a book! Next week, students will be celebrating Dr. Seuss week, with dress-up day fun. Also coming up soon at the elementary library is Super Hero Day (local super heroes will come read to students), reading with the QHS baseball and softball teams and Star Wars Day!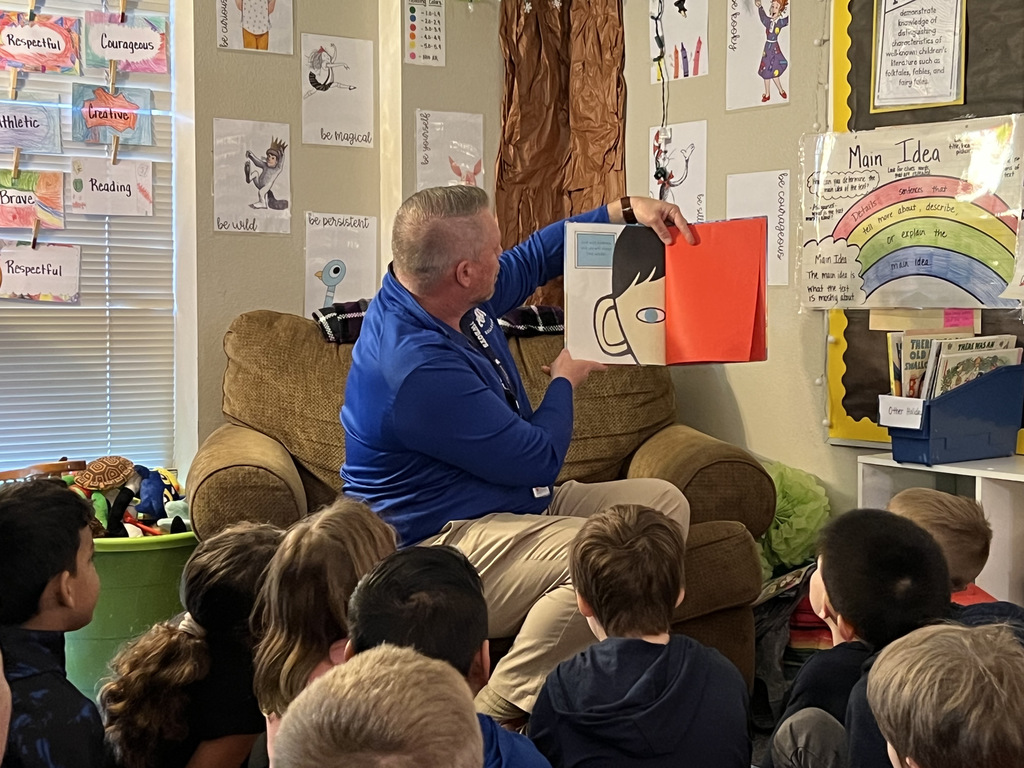 Be sure to come out to Quitman Elementary and explore "STEM Night" on Monday, February 27th from 5:30 p.m. to 7 p.m. This night is for all students from Pre-K through 5th grade and their families. All attending will be able to explore "hands-on" science and experience engineering challenges and demonstrations. This will be a fun night for the whole family so make plans to attend!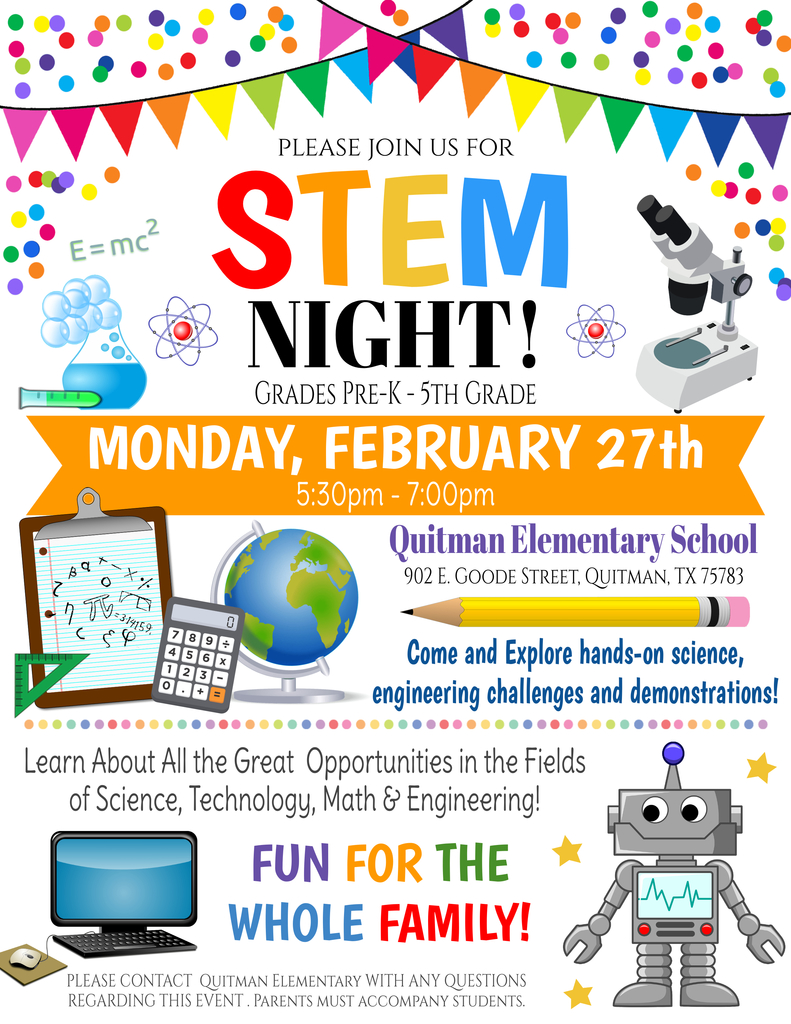 It's Game Day!!! The Quitman Bulldogs will be traveling to Pittsburgh's Jack Arnwine Gym, located at 300 N. Texas Street, Pittsburg, TX, on Tuesday, 2/21 to take on Hooks High School at 7:30 p.m. Tickets are $5 for adults and $3 for students/kids. Purchase tickets online at
https://pirates.pittsburgisd.net/HTtickets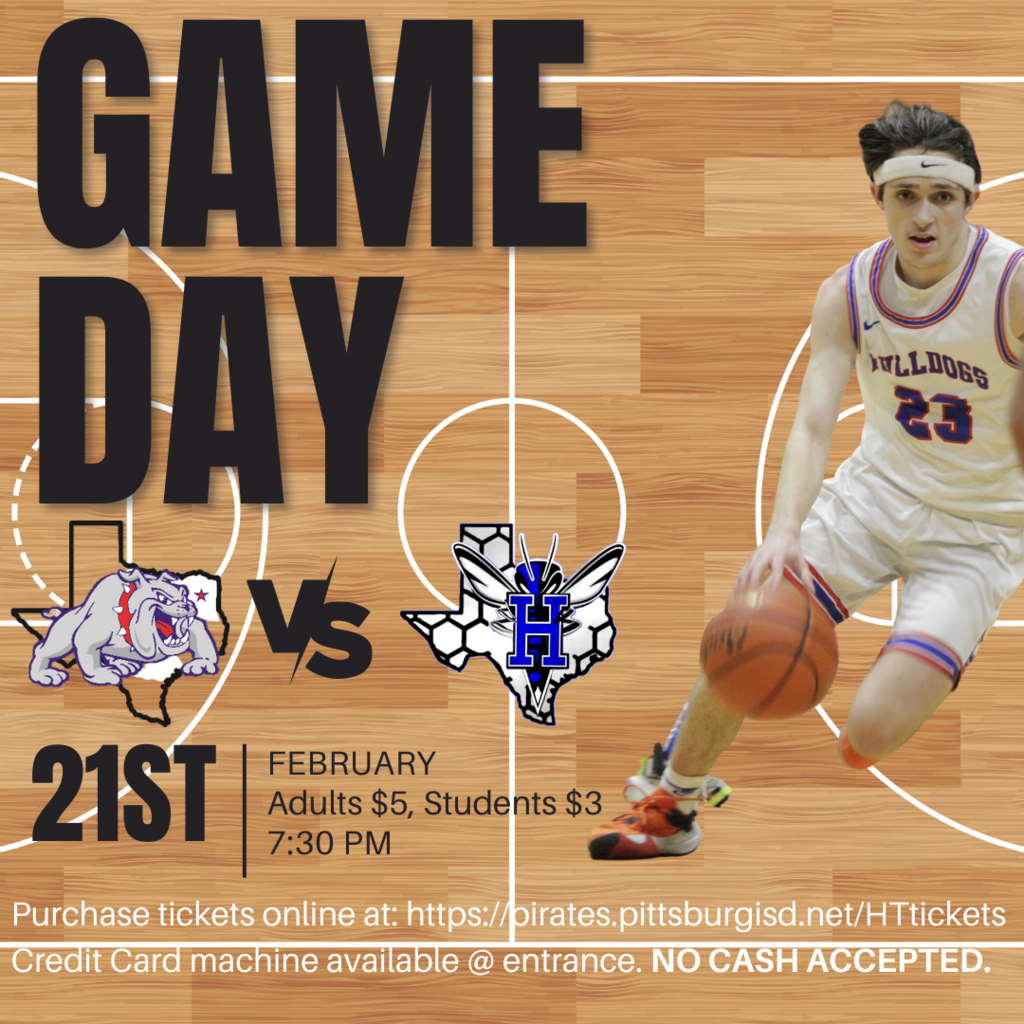 Wednesday was National School Resource Officer Appreciation Day. This holiday was established to celebrate the gaps between schools and local police departments. QISD is lucky to have Officers Taylor and Gatewood on staff at our campuses. To celebrate, students made & signed cards and principals on each campus treated them to lunch--and donuts! Thank you for all that you do, Officer Taylor and Officer Gatewood!!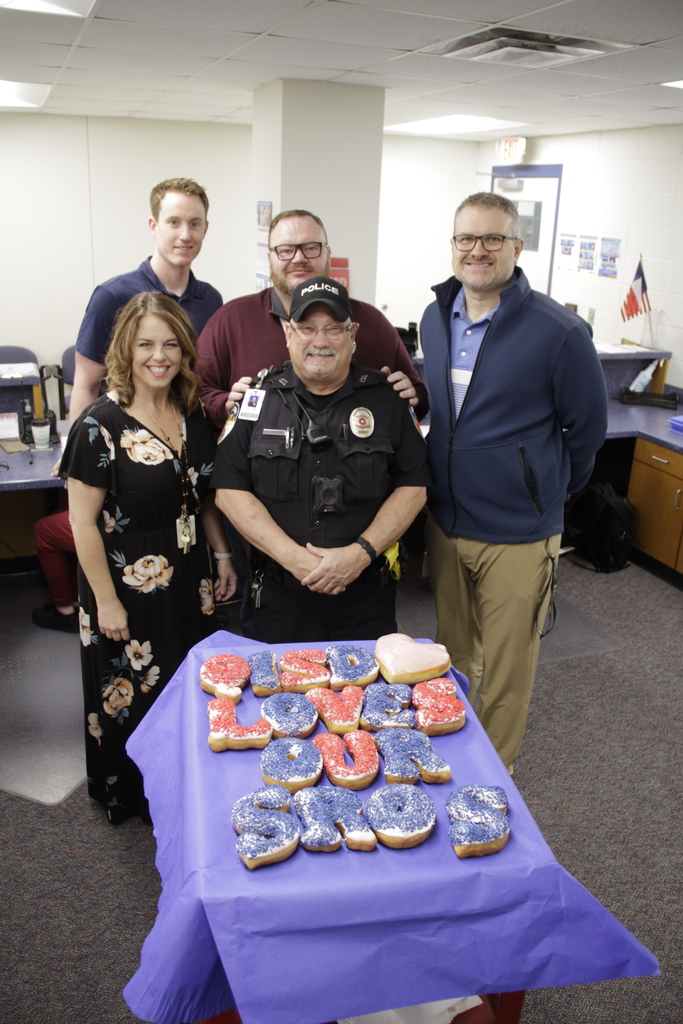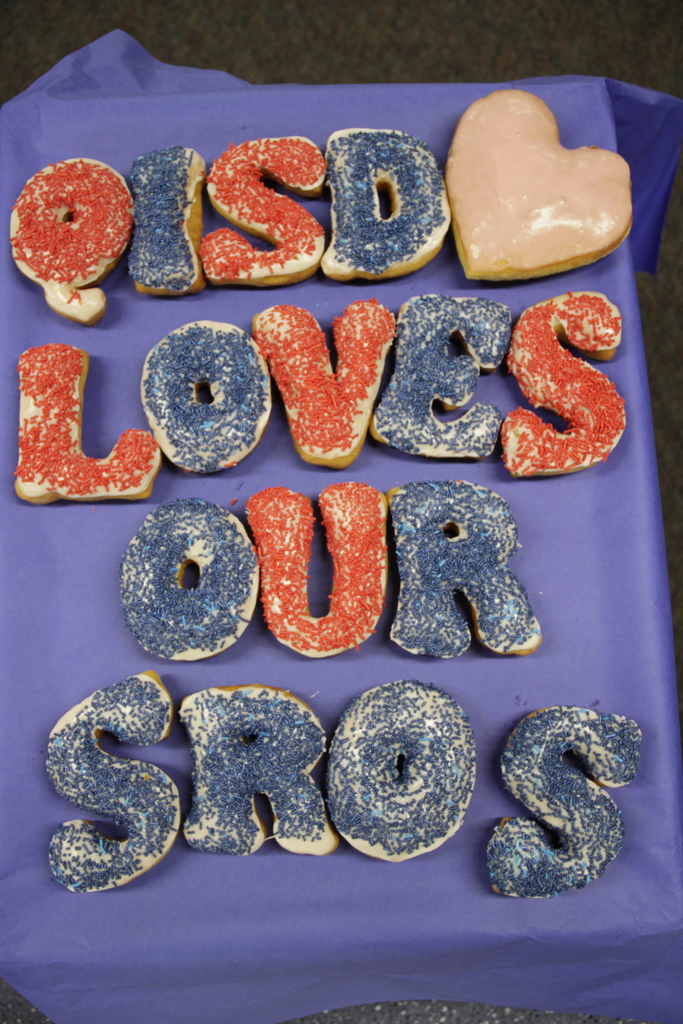 Quitman Independent School District will observe a Staff Development Day on Friday, February 17th. There will be no school for students. QISD will also observe a school holiday on Monday, February 20th. Students will return to classes on Tuesday, February 21st.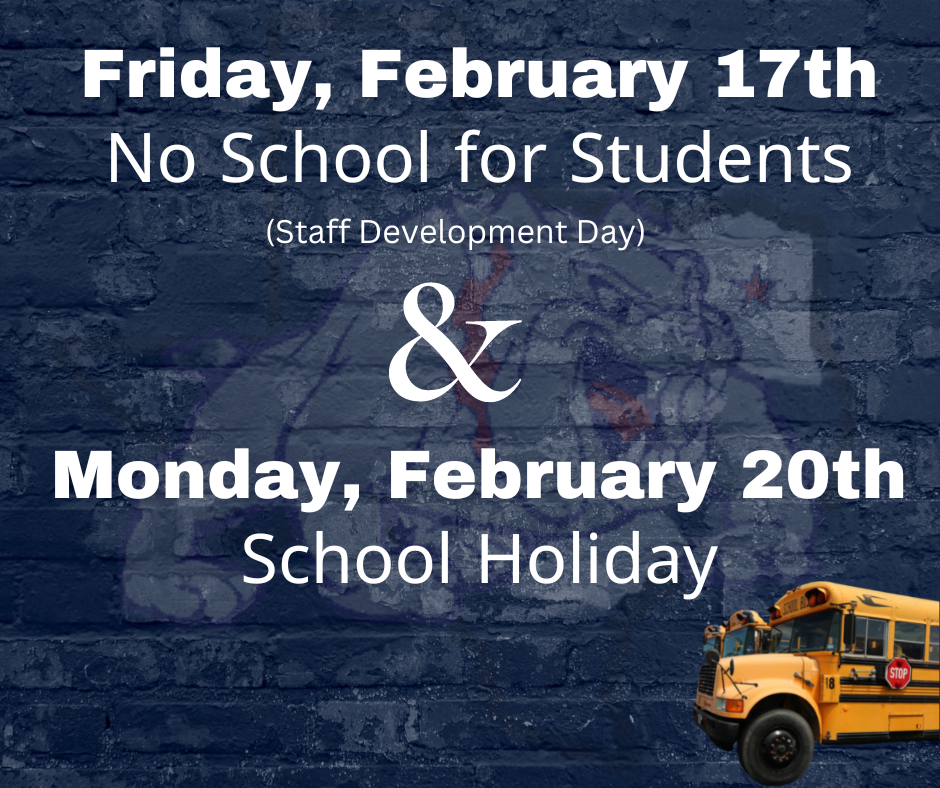 Quitman ISD will hold a public meeting on Wednesday, February 8th, 2023, at 4:30 p.m. in the QISD Board Room. The purpose of this meeting is to review the 2021-2022 Texas Academic Report.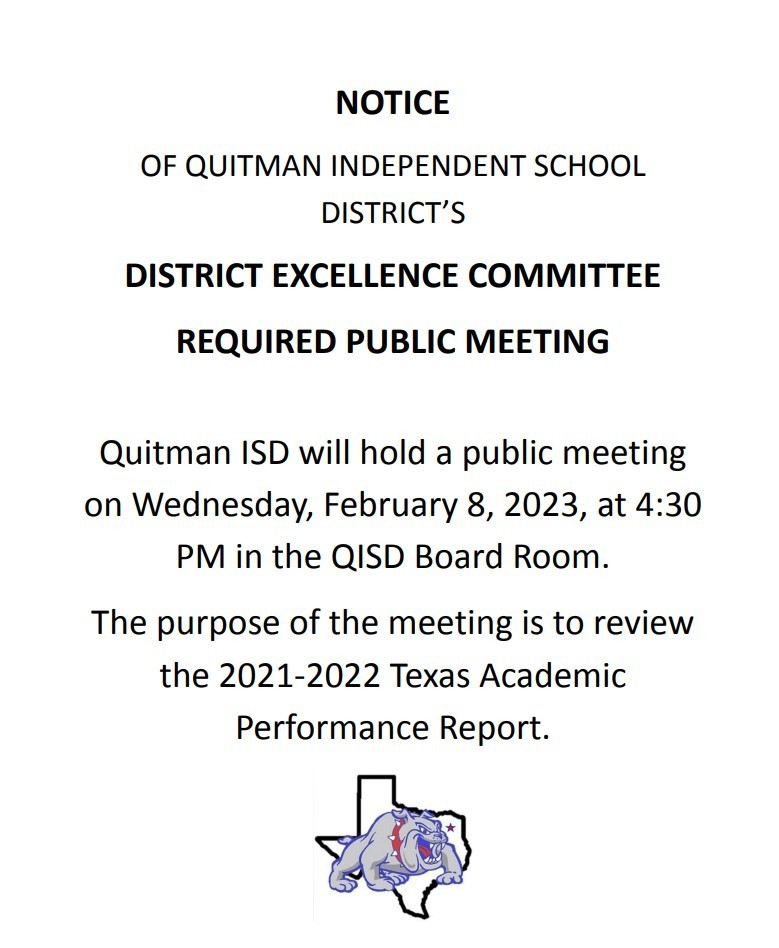 GAME CHANGE UPDATES: From Coach Webber: With the decision to cancel school Wednesday and arrive late on Thursday, we have decided to cancel ALL Junior High basketball games on Thursday, 2/2. Varsity Girls & Varsity Boys WILL play Winona at home on Thursday, beginning at 4 p.m.