The Texas Education Agency released their annual ratings for all Texas school districts today. Quitman was rated top honors as an "A" school district. Congratulations to all of the students, staff, faculty, administrators and community supporters who have worked together to make QISD an "A" rated school district! Great job Bulldogs!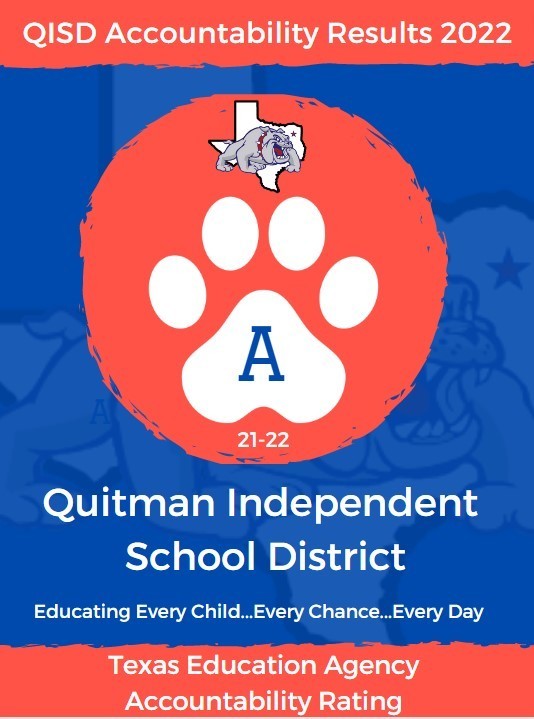 Yes, QUITMAN ISD IS PROVIDING FREE BREAKFAST AND LUNCH FOR ALL STUDENTS! There has been some confusion because many districts have posted notices that the "free meals" are no longer available. It is true that many districts provided free meals during the COVID CRISIS and that temporary arrangement has now ended. QUITMAN ISD participates in a different program. The Community Eligibility Provision allows QISD to continue to offer free breakfast and lunch to ALL STUDENTS!
https://www.fns.usda.gov/cn/community-eligibility-provision
Are you ready for some football? Season tickets available for purchase at the QISD administration building, located at 600 N. Winnsboro St. They are $20 per seat, which reserves fans a designated spot for all 4 home games this season. A seating chart is available at the admin office.


Required Annual Notification of Nondiscrimination: Please see the attached Notice of Nondiscrimination for Career and technical Education courses at Quitman ISD.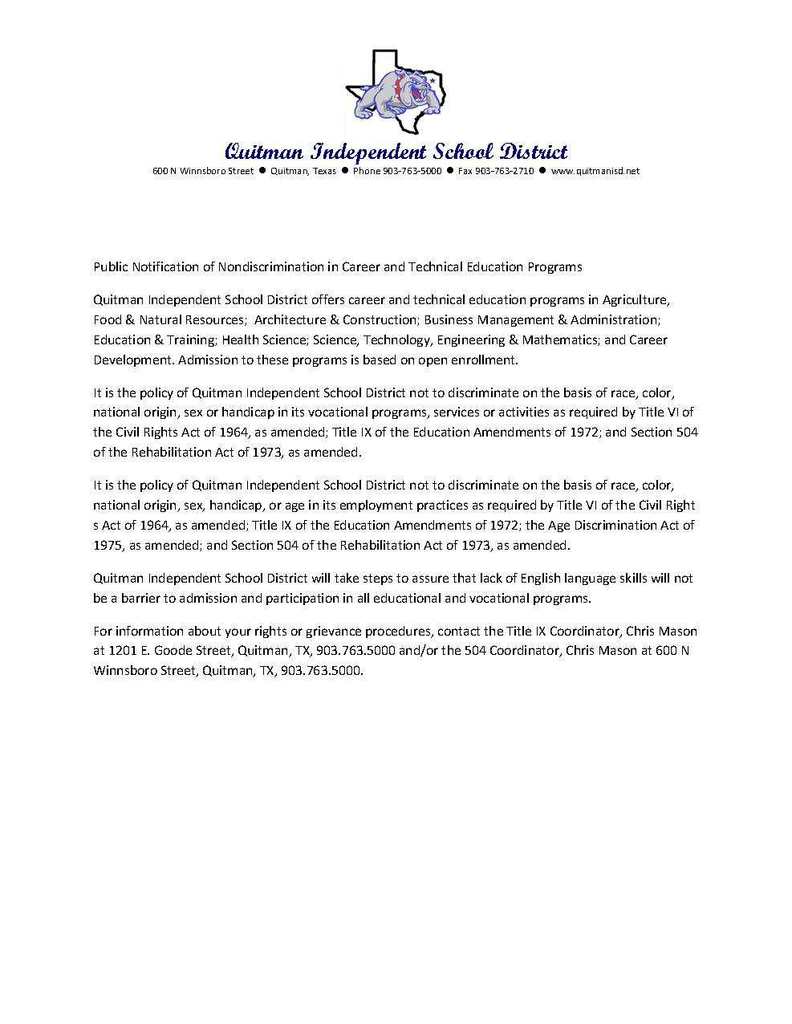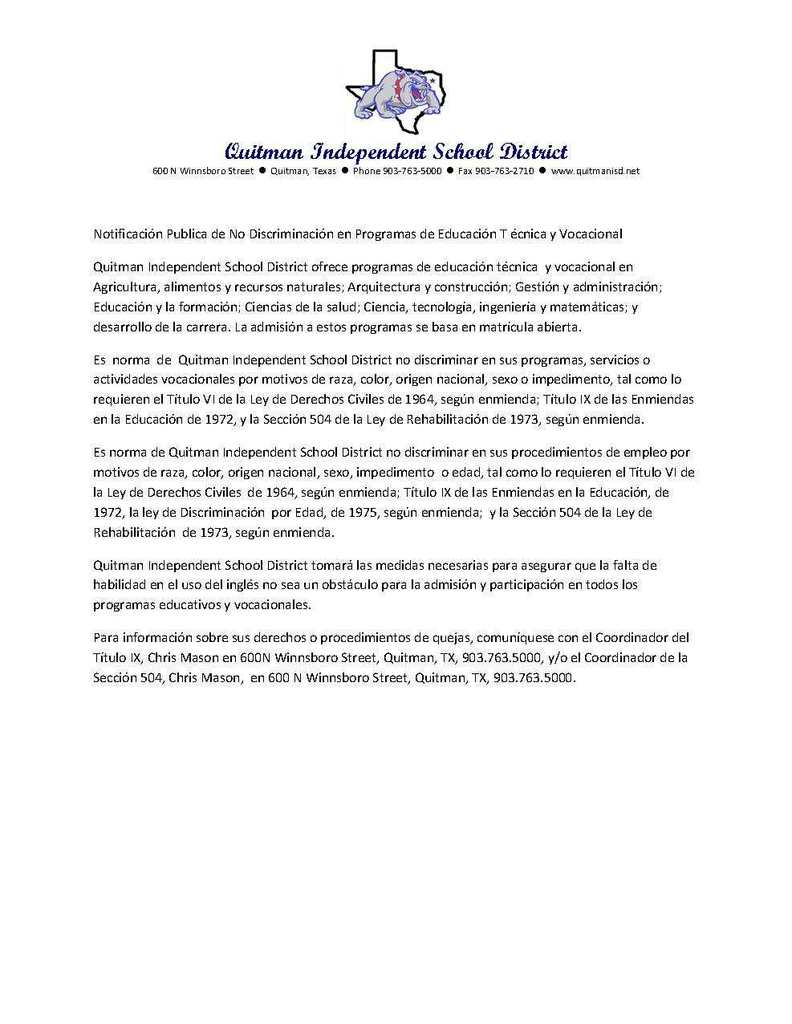 Thank you to Reflections Hospice of Texas for dropping off treats at our campuses for our faculty and staff. We appreciate you and all of our community supporters!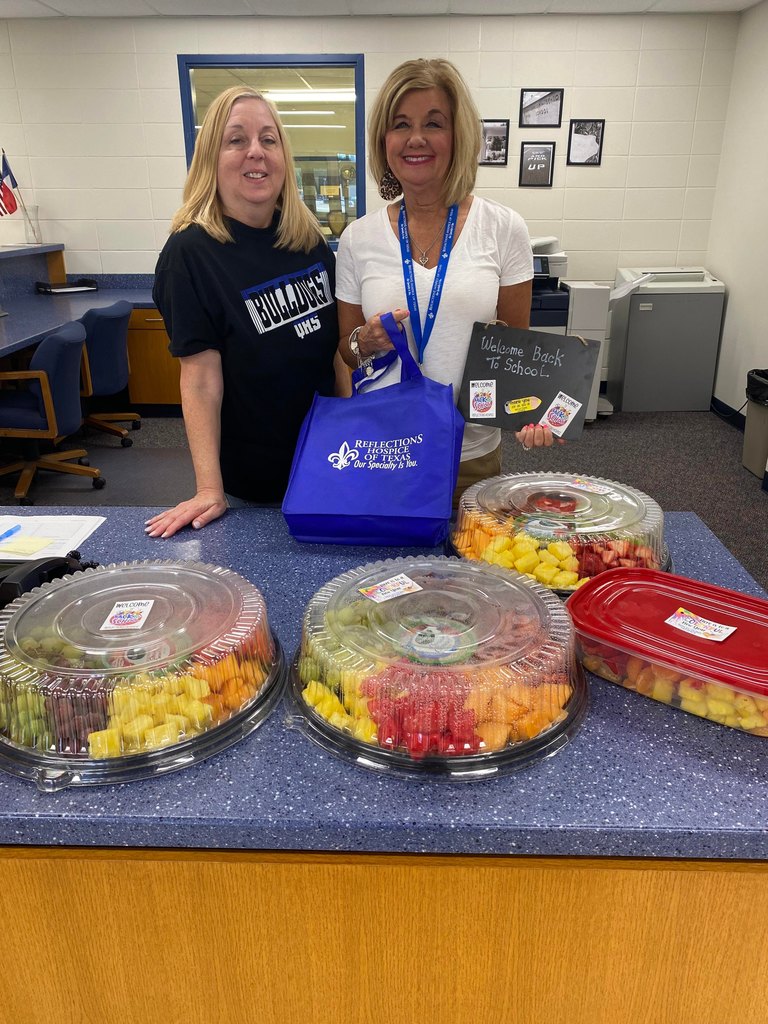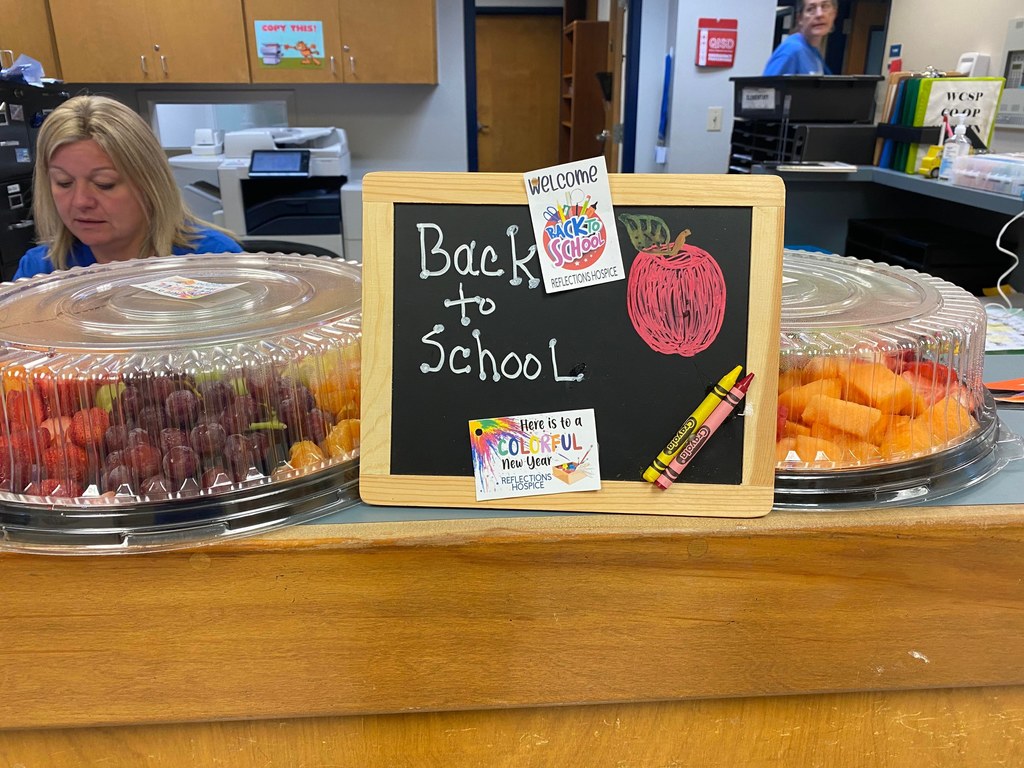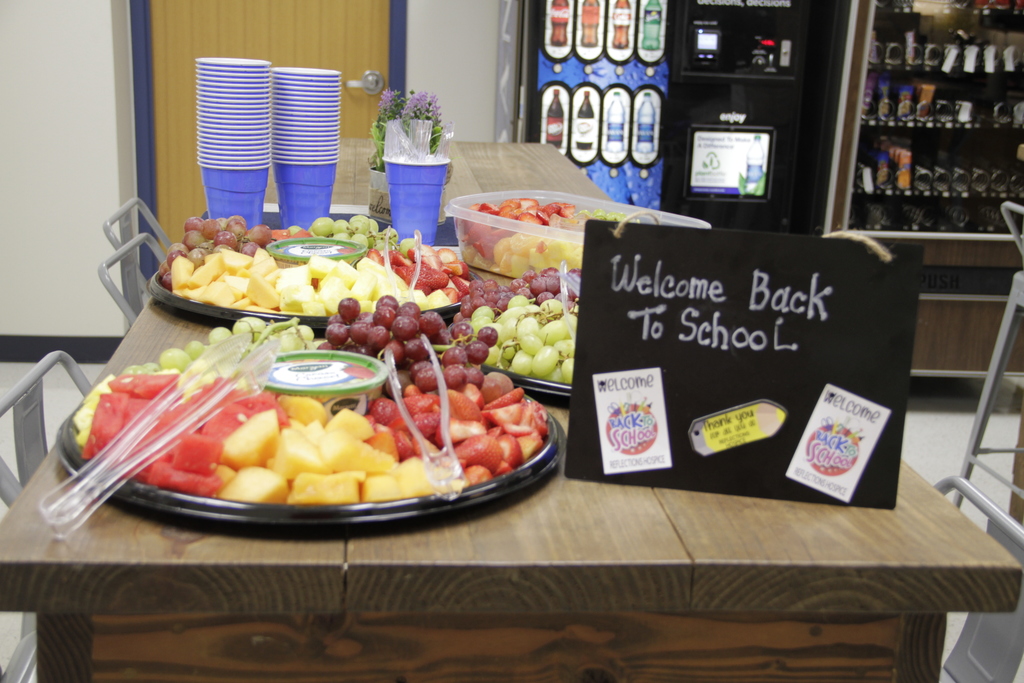 Substitute Teacher Training Information: Returning substitutes will meet at 10:00 am on August 4th at the Administration Building(600 N. Winnsboro St.) in the BoardRoom. New Subs will meet at 9:00 am on August 4th at the Administration Building in the Board Room. They will need to bring their driver's license, social security card, and their high school diploma or GED. If they are degreed or certified, they will need to request an official copy of their transcripts, and have it emailed to
haskettt@quitmanisd.net
.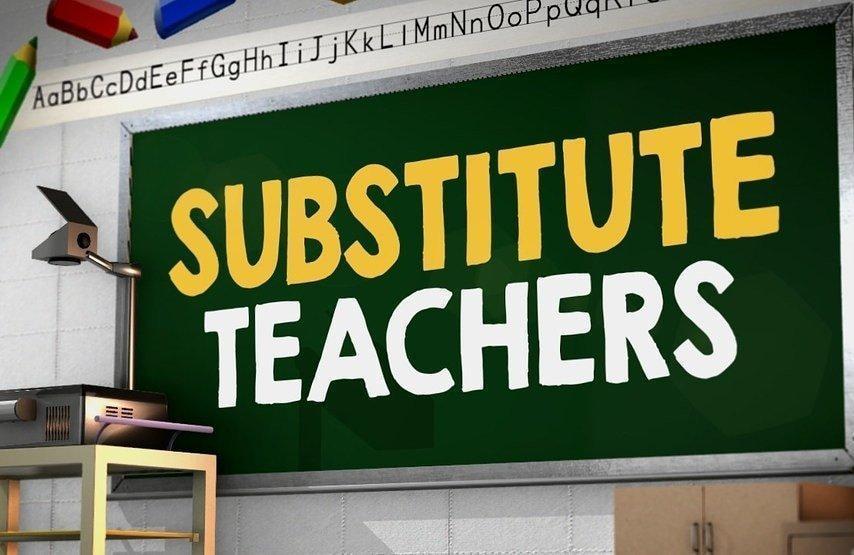 Parents/Guardians: STAAR and EOC test results for 2022 are now available. To access your child's scores, visit TexasAssessment.gov and enter your child's unique access code.
School is quickly approaching! Be sure to register your student. You can register online now at
www.quitmanisd.net
or in person at the dates and times listed.
Today's introductions are both Quitman Alumni, and both will be at the elementary school next year. Let's welcome Heather Moore and Shiloh Brumley back to the Bulldog family!! We're so glad to have you here.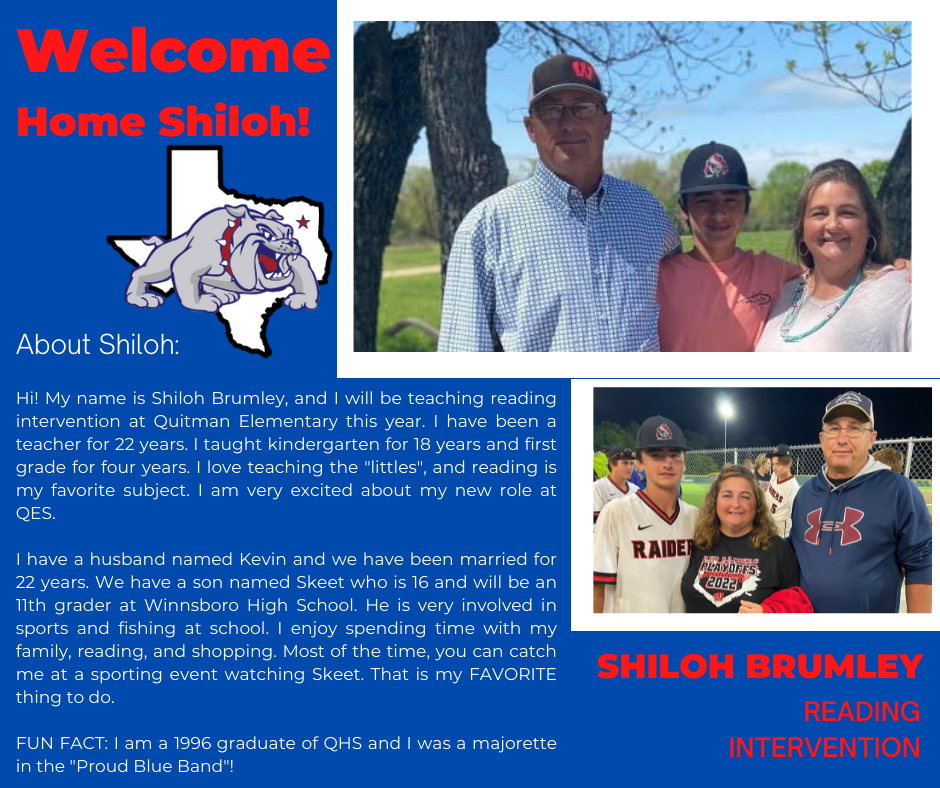 Correction Notice: The attached agenda has been corrected to state Safety and Security Committee. This is NOT a school board meeting. Quitman ISD will hold a public meeting at 5:30 p.m., July 26 at the QISD Board Room located at 600 n Winnsboro, Quitman TX, 75783 The purpose of the meeting is to review and discuss District Safety and Security.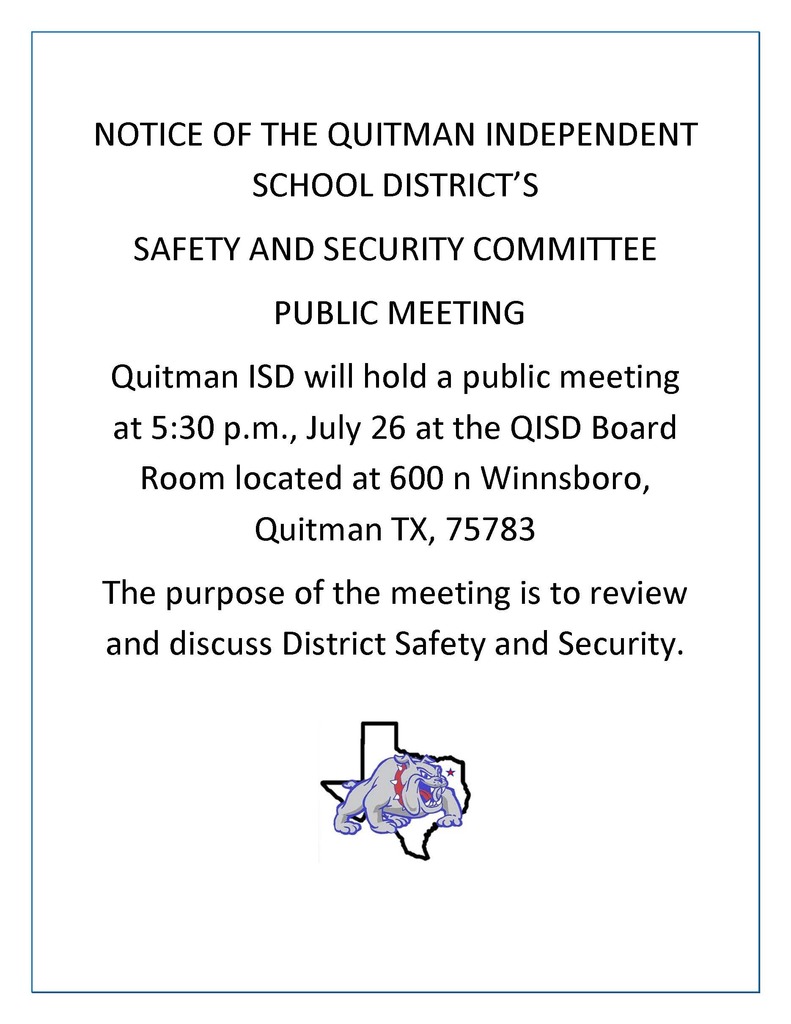 Welcome to the Bulldog family, Coach Wilson!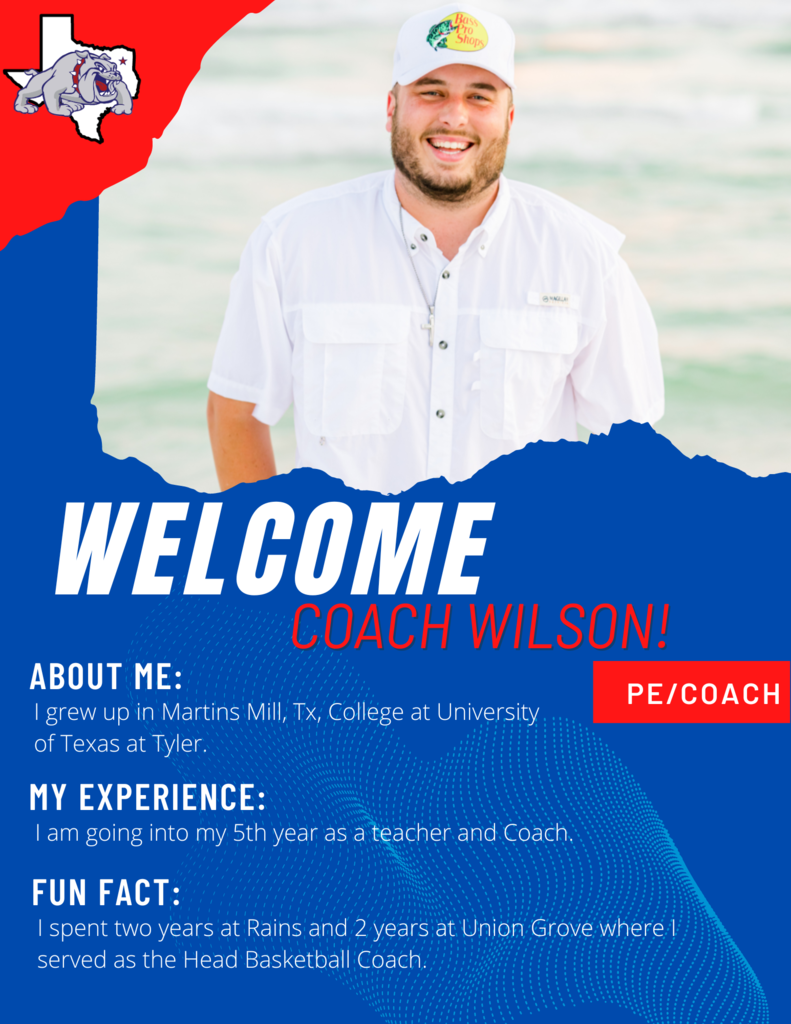 Welcome to Bethany O'Daniel!!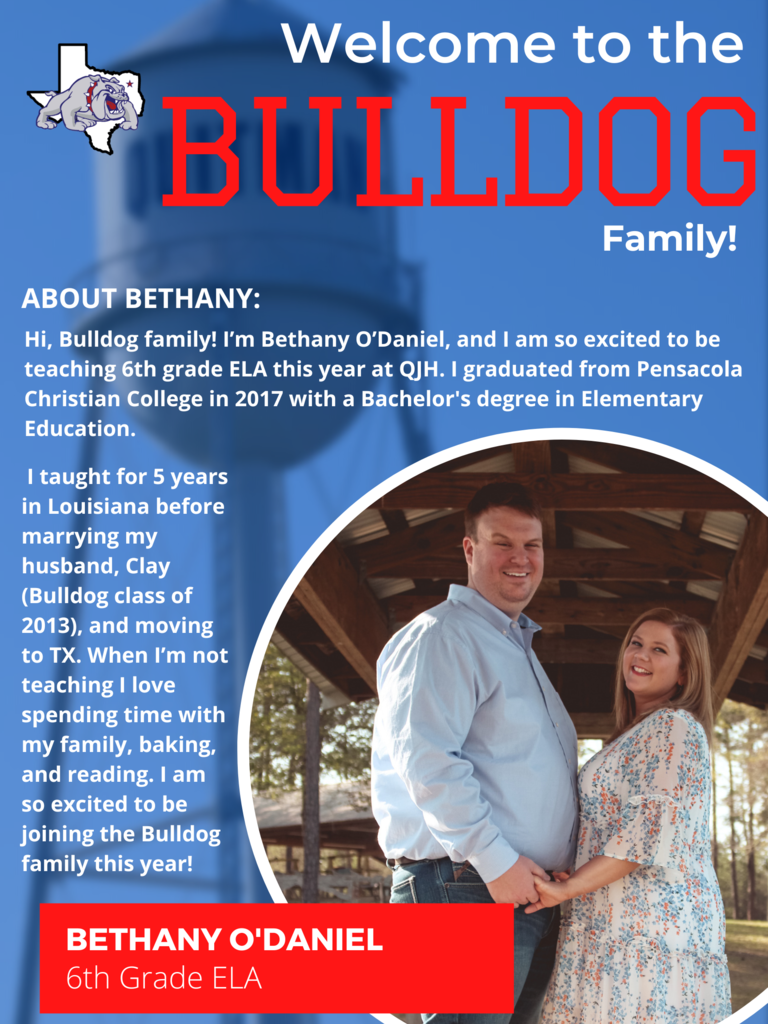 Welcome to our campuses, Nurse Vance!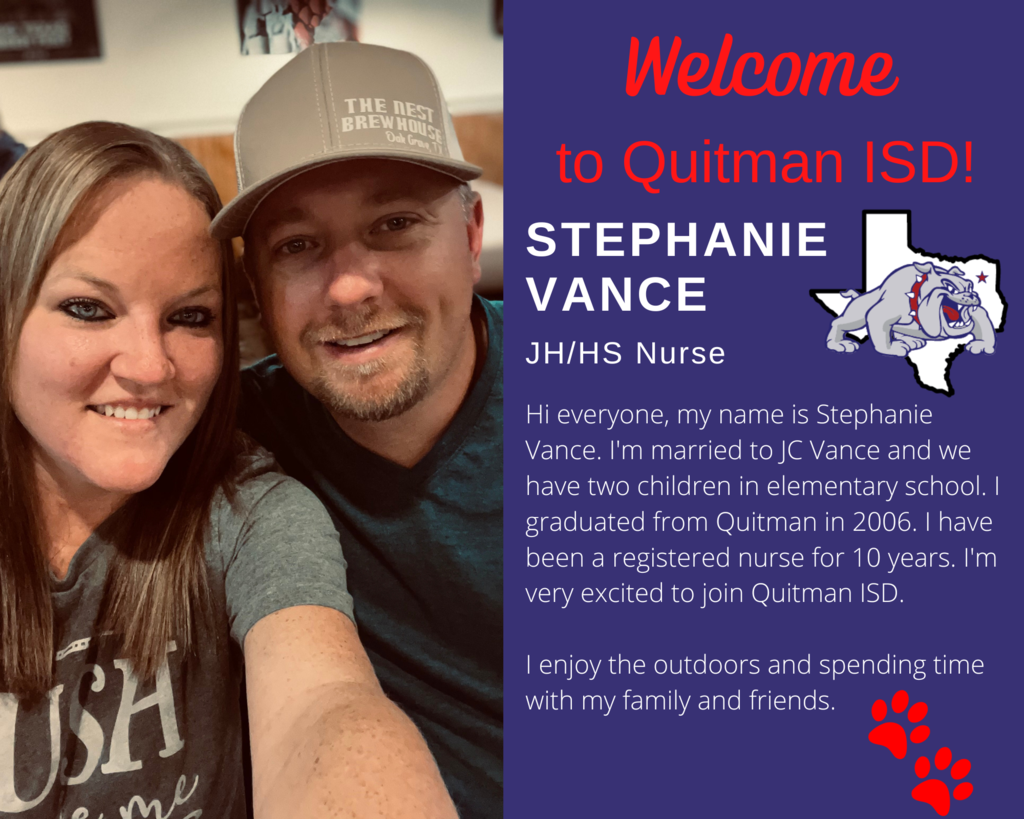 Welcome to the Bulldog Family, Coach Leed!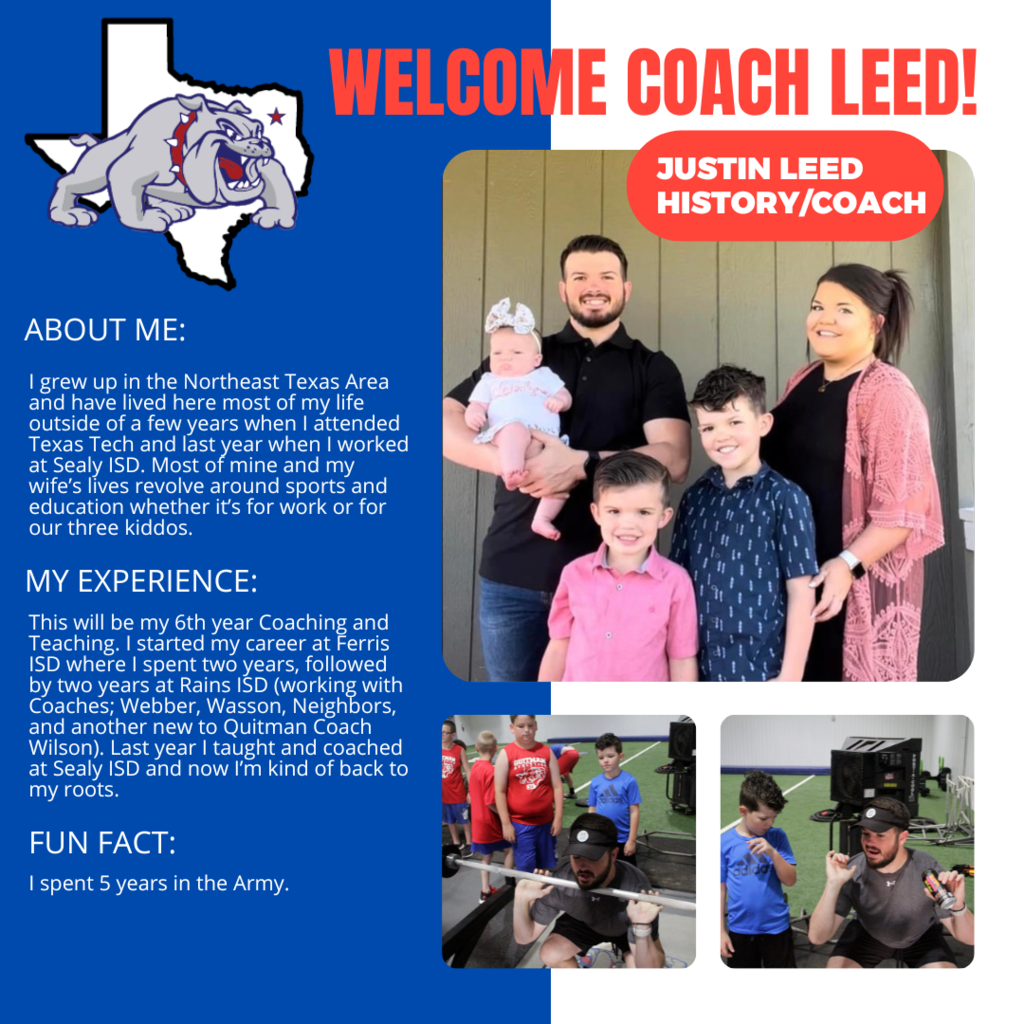 Welcome home to alumni Cammie Hicks!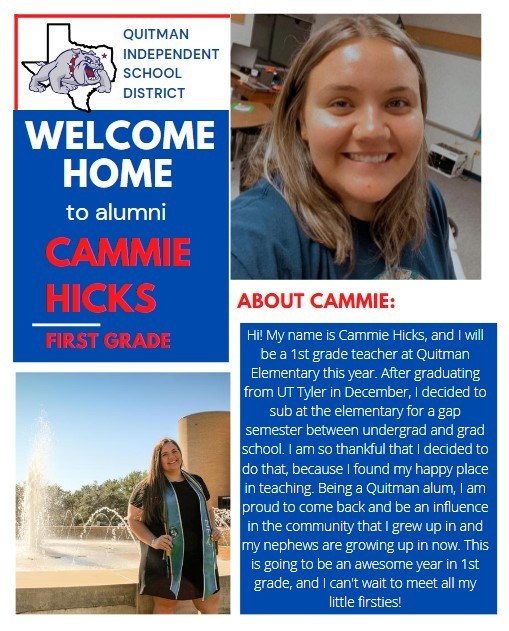 Welcome to Quitman!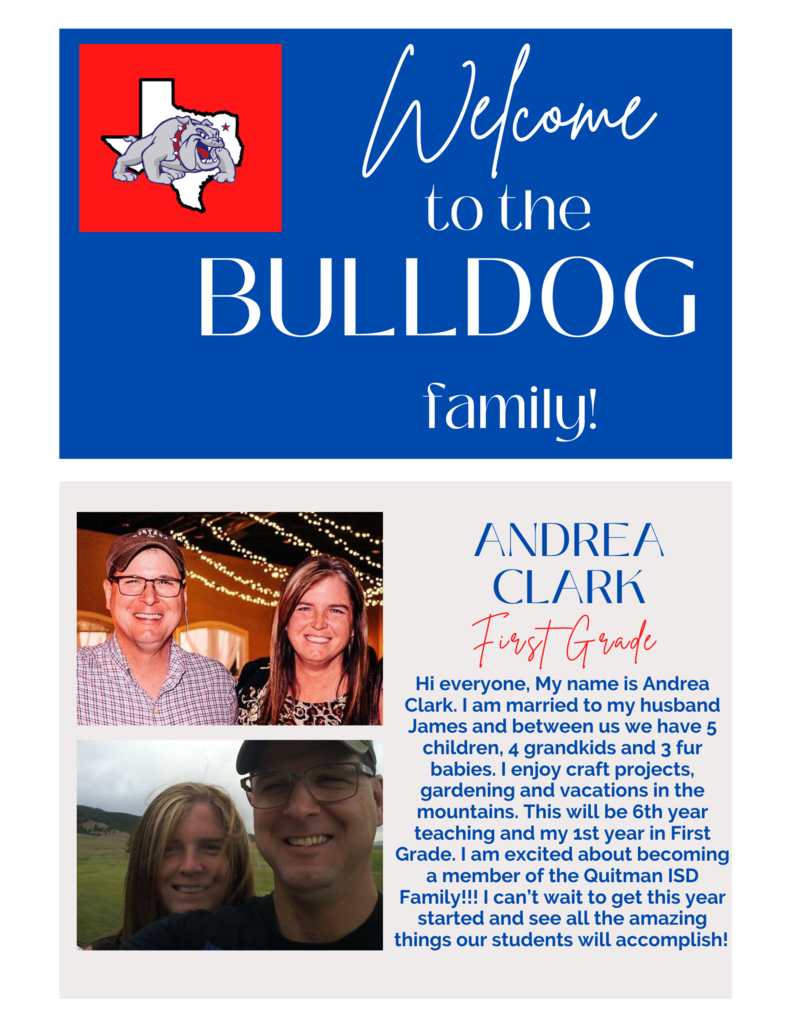 Welcome to Quitman!
Be sure to mark your calendars and come support this great event that gives back to the the foster kids within our district and whole county!
Welcome to the Bulldog family!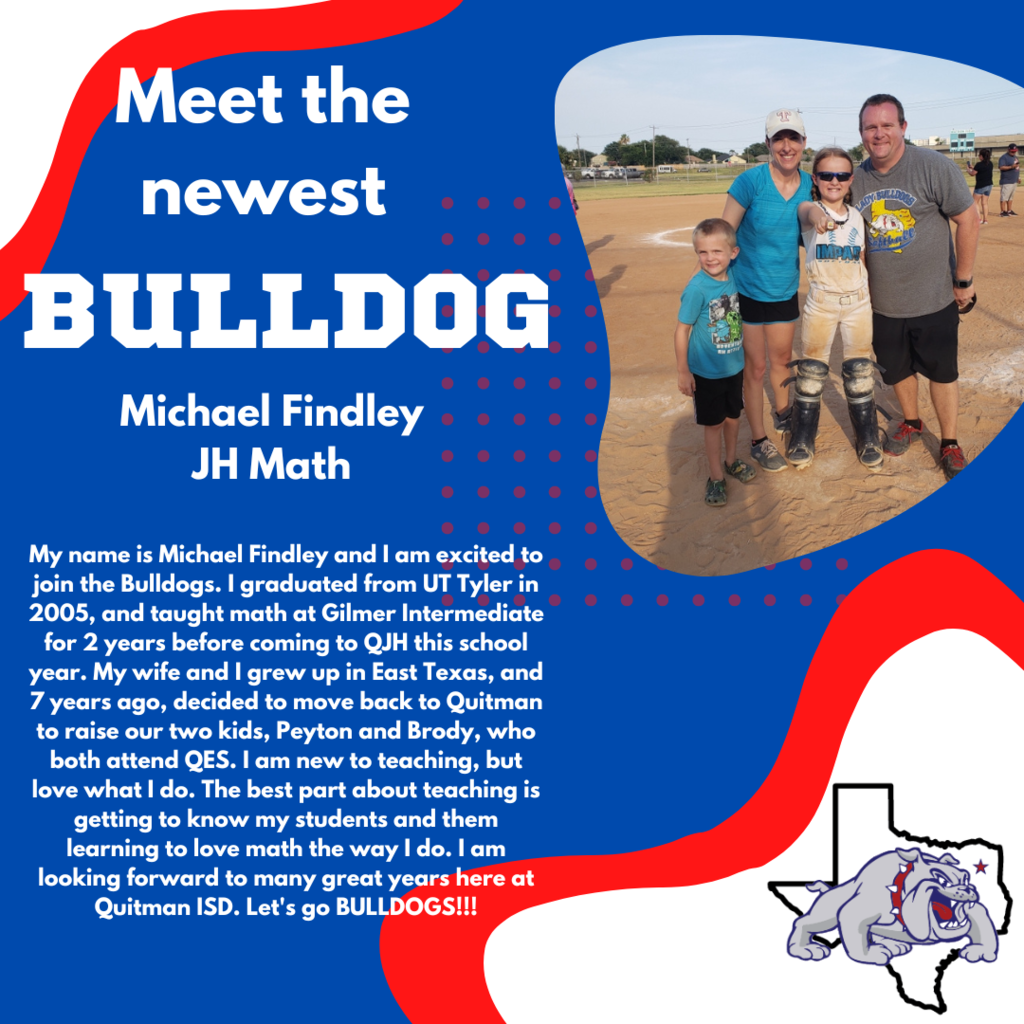 Welcome to QISD! We're so glad you're here!