On Wednesday, December 8th, a representative from the East Texas Council on Alcoholism and Drug Abuse (ETCADA) will be providing a parent presentation on the dangers of vaping at 6 p.m. The presentation will be held in the high school auditorium. The presentation will be for Parents and Guardians only. Faith Baptist and First Baptist Quitman have student programs on Wednesday and can provide child care for school aged children. Light refreshments will be provided at 5:30 p.m. and door prizes will be raffled at the end of the presentation. Please contact your campus counselor if you have questions.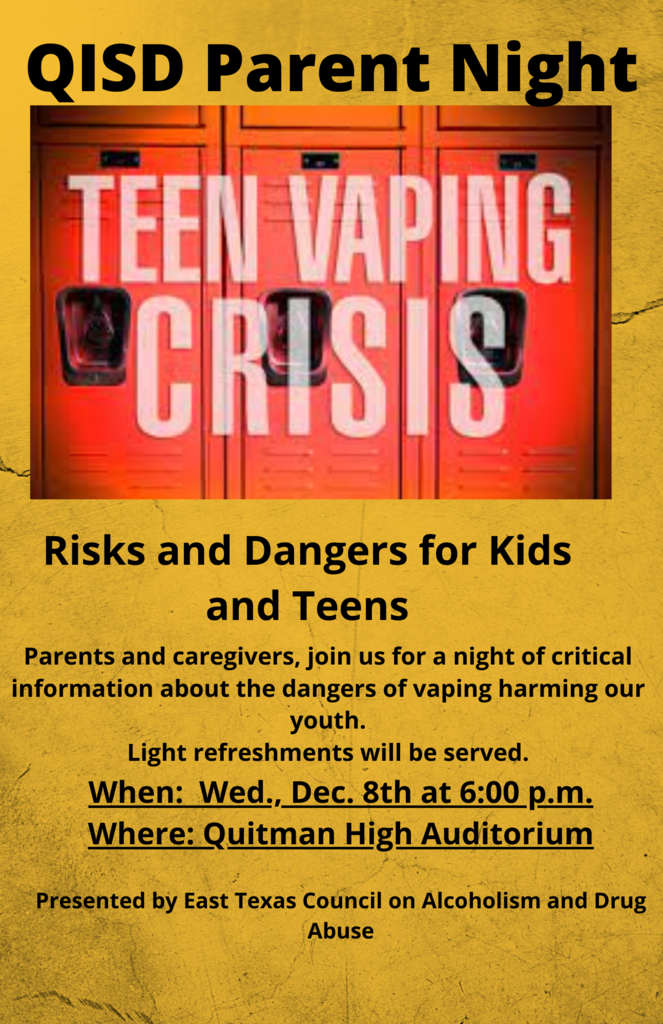 Quitman ISD will observe a staff development day this Friday, November 19th. QISD students will return to class on Monday, November 29th.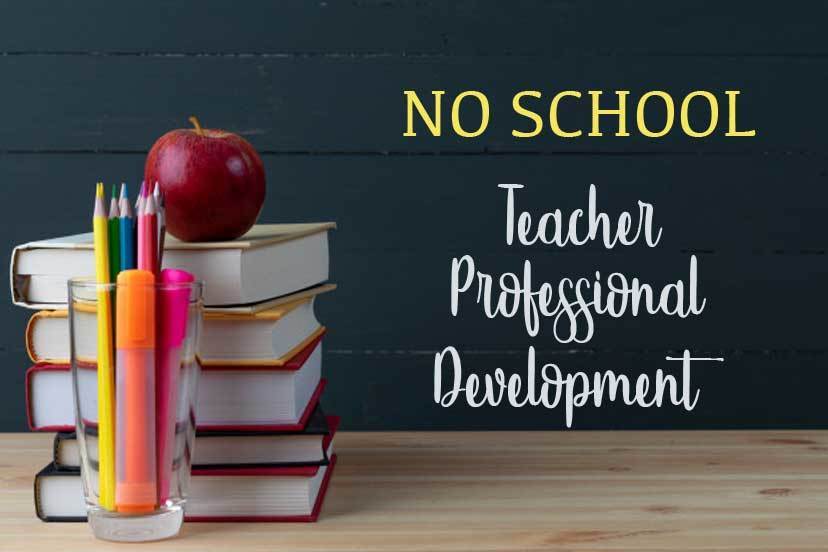 COVID-19 update for the week of November 8 to November 15. Please see attached letter.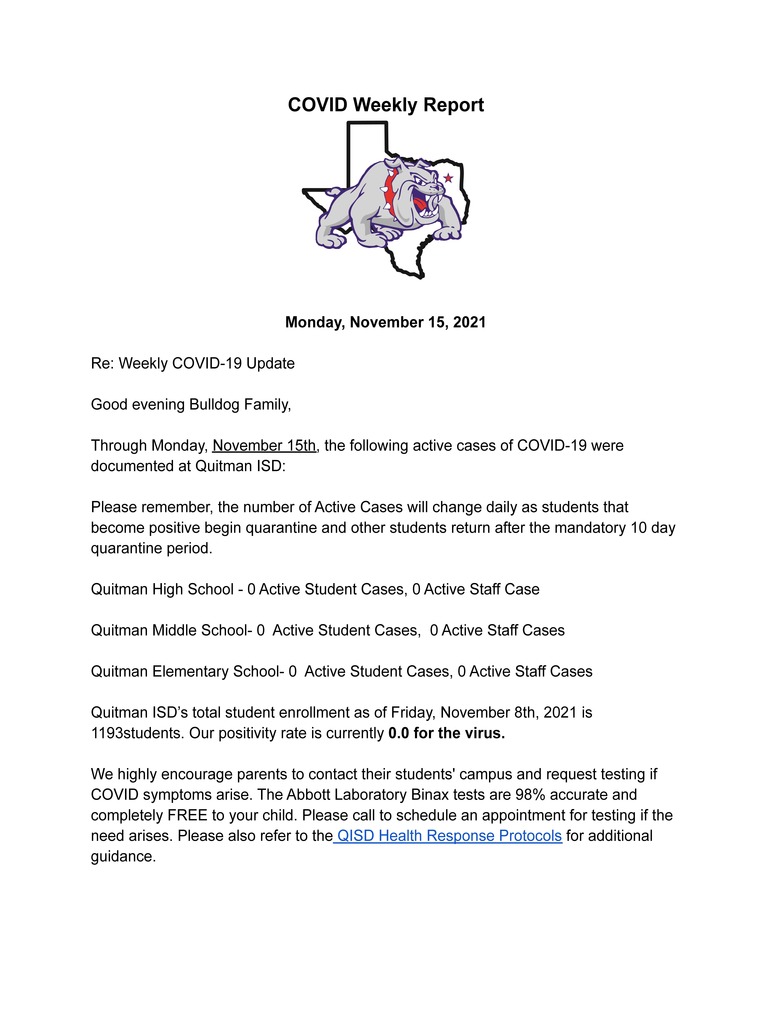 Join us for our Veterans Day Program Thursday morning. Doors open at 10:30 a.m. Lunch will be served to attending veterans following the program.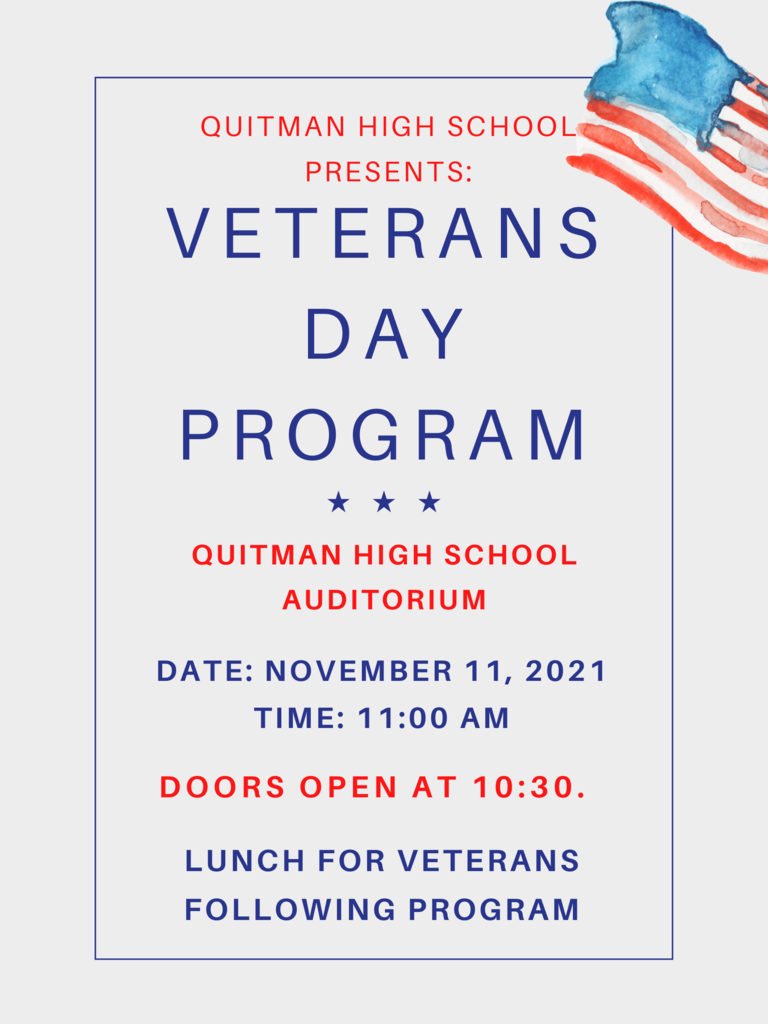 COVID-19 Update. For week of November 1st to Monday November 8.
The Quitman Lady Bulldogs will take on the White Oak Roughnecks in Round 2 of the UIL Volleyball Playoffs this Saturday at 1:30 p.m. The game will be played at Hawkins High School. Tickets will be available for $5 for adults and $3 for students. Come cheer these ladies on to victory!
ANNOUNCEMENT: The JV football game set for this Thursday has been cancelled. The 7th & 8th grade teams will play at home instead of West Rusk on Thursday, November 4th, beginning at 5 p.m.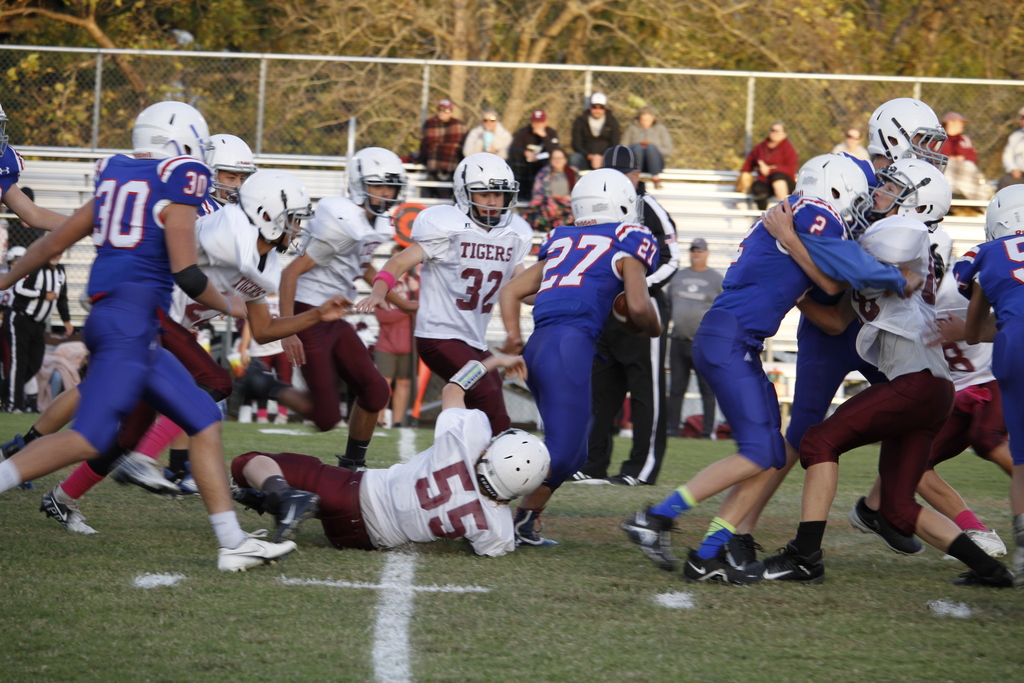 To purchase tickets to tonight's bi-district Volleyball playoff game in Pittsburgh at 7 p.m., please visit this website:
https://pirates.pittsburgisd.net/HTtickets
You can purchase tickets online or at the gate with a card. Absolutely NO CASH accepted. Be sure to come out and cheer our Lady Bulldogs on to victory!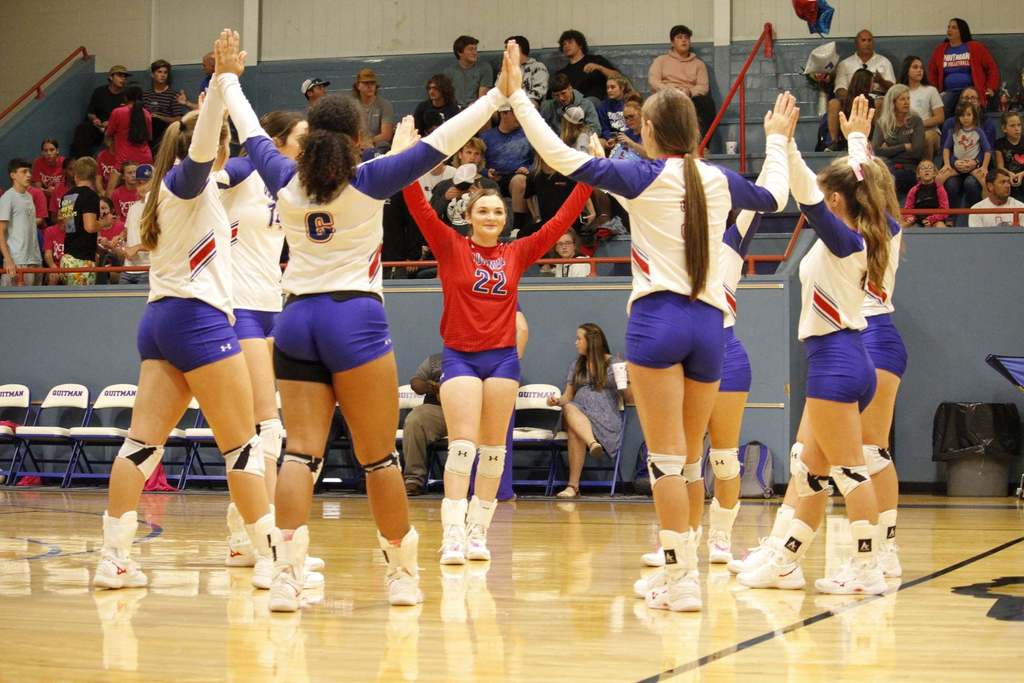 Tomorrow night's JV football game at home against Troup has been cancelled. 7th and 8th grade will play as scheduled, beginning at 5 p.m.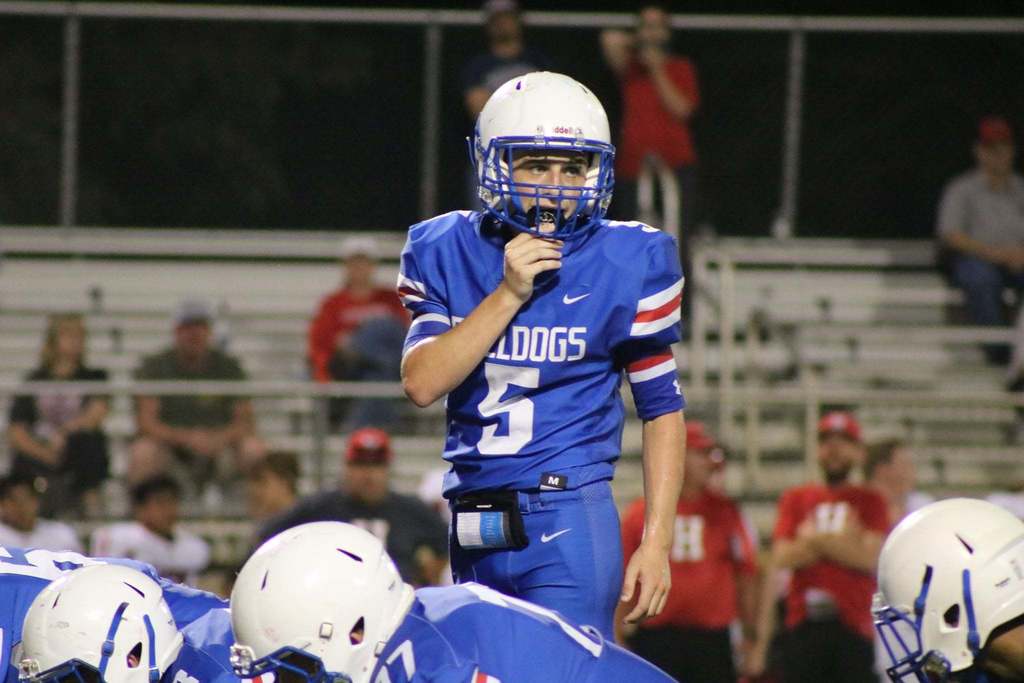 Notice of Public Meeting: School health Advisory Committee

Weekly COVID-19 Update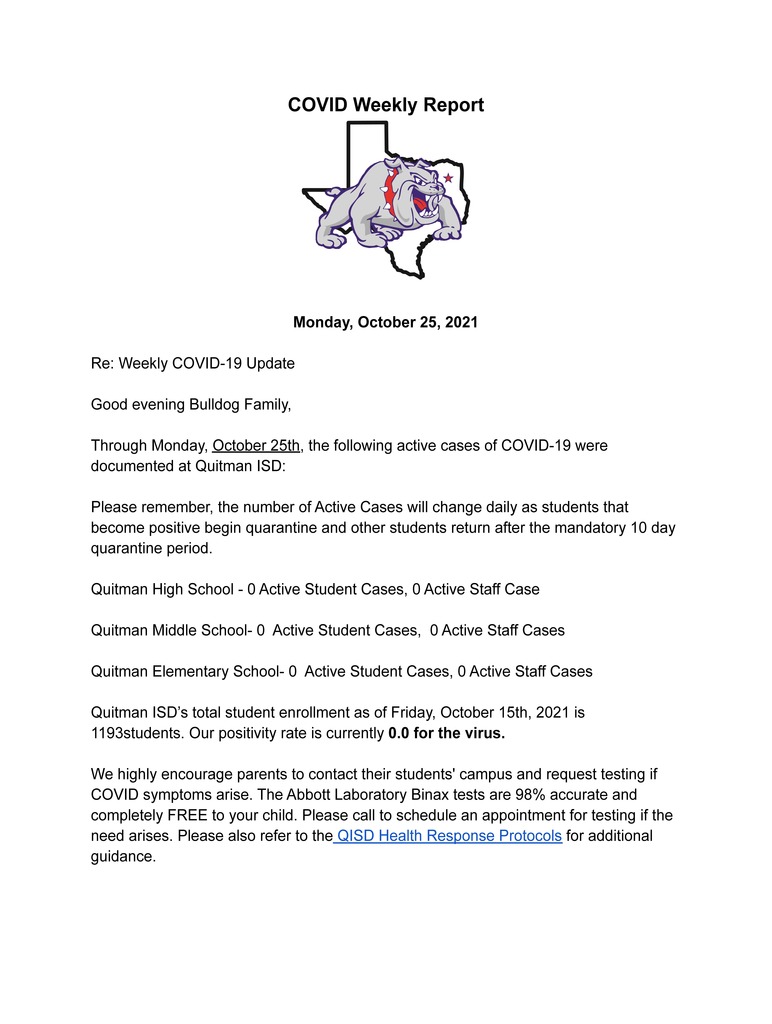 Quitman Elementary School was recently named among the best in Texas according to US News & World Report's annual rankings. Quitman Elementary earned a spot on the list for being in the top 30% of all schools in Texas. Congratulations!!! (More details coming soon!)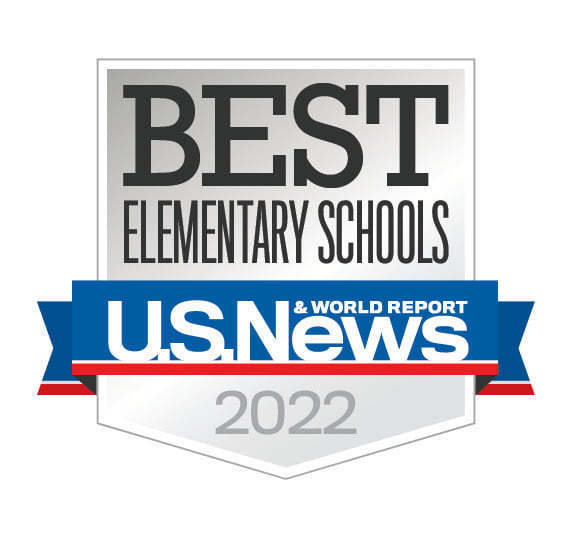 ATTENTION 6th Grade students and parents: On Tuesday, October 26, Quitman Junior High is hosting a Math Financial Literacy Family Night. This event will be held in the JH/HS cafeteria, and will begin at 5:30pm, and will end at 7:00pm. A free pizza dinner will be included, along with different stations set up to allow students to learn about different aspects of financial literacy such as setting up a budget, bank accounts, and saving money just to name a few. (Please note this is for 6th grade students only to allow for smaller groups. 7th/8th grade students may have their own math family night in the future.) We hope to see you there!

Weekly COVID-19 Update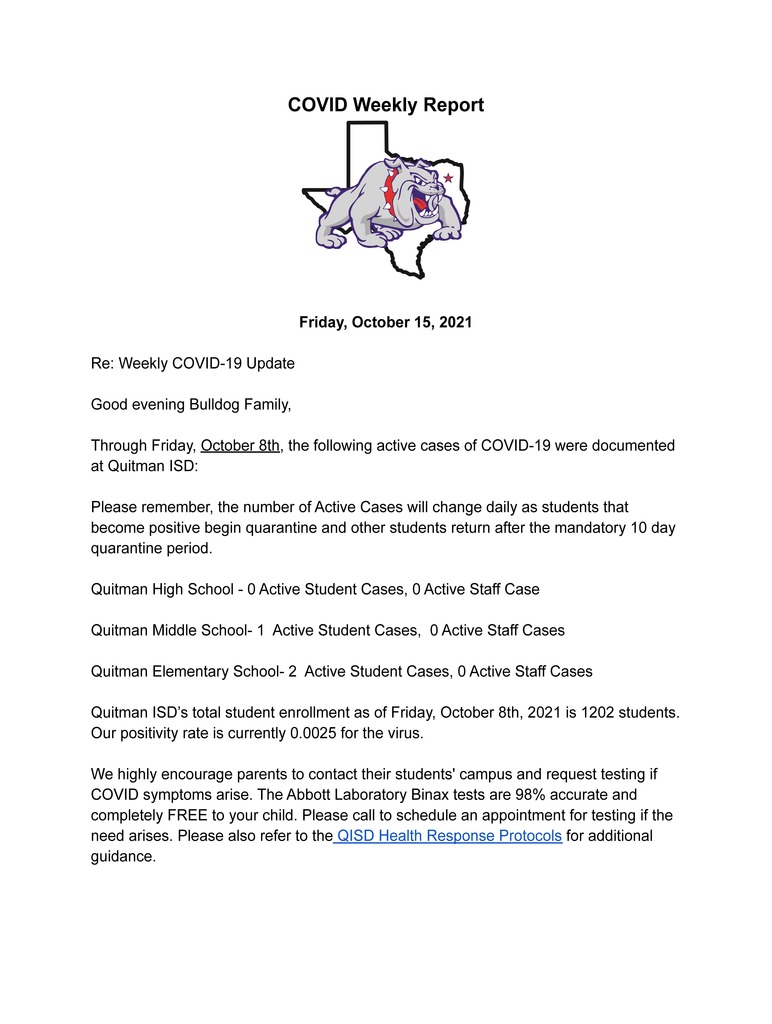 Quitman ISD will observe a staff development day next Monday, 10/18. Students will return to classes on Tuesday morning, the 19th.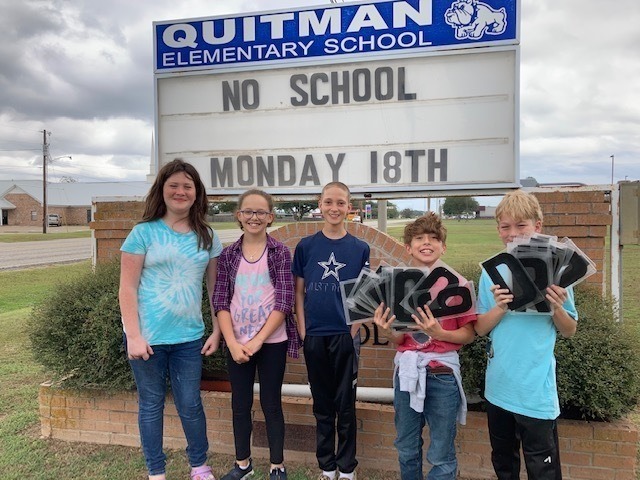 JV Football game scheduled for tonight (10/14/2021) at Grand Saline has been cancelled.

QISD Weekly COVID Report. Week of 10-4 to 10-8.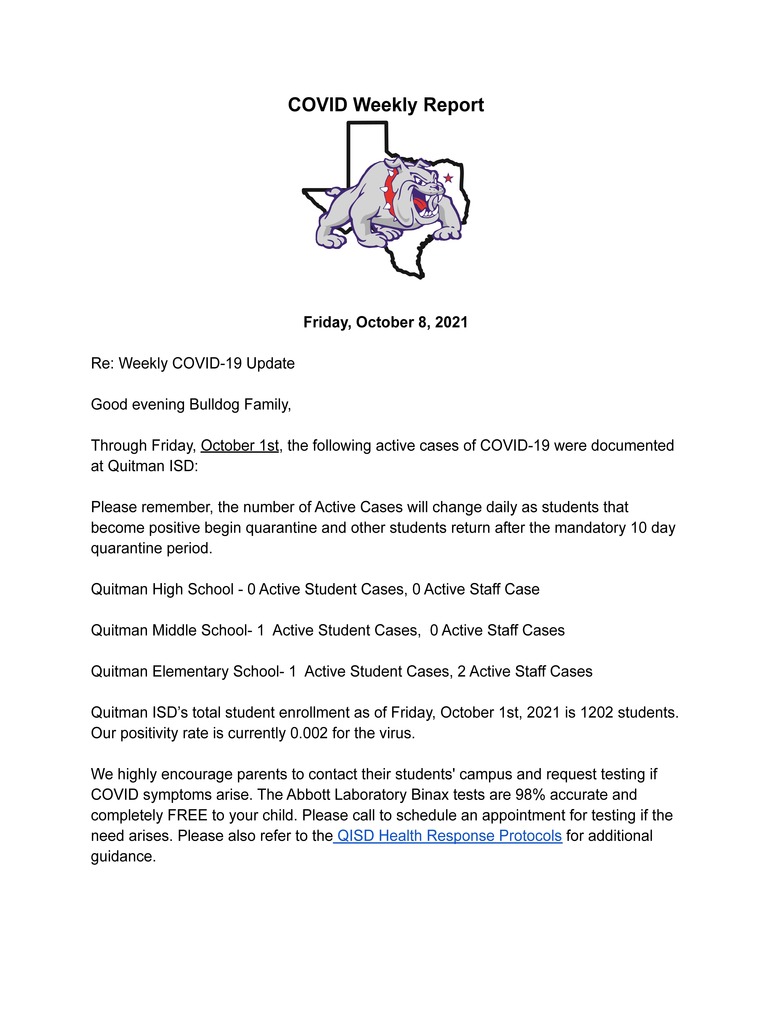 Jack Tannebaum isn't someone you would typically catch "laying down on the job." However, last week Jack laid down on a bridge of popsicle sticks to show its resiliency. The bridge was a project created by Senior-level Engineering Design and Problem Solving students. The students were tasked with creating a bridge using only popsicle sticks and rubber bands. Glue was not allowed. The students rose to the challenge and created this bridge--when finished, it held up to 180lbs! Way to go students!
Watch the Bulldogs live on the Quitman YouTube channel.

Re: Weekly COVID-19 Update Good evening Bulldog Family, please see the attached weekly COVID 19 report. Please contact your child's campus if you have questions.