Junior High Registration and schedule pick up information: Tuesday, August 10: 8th grade registration and schedule pick up Wednesday, August 11: 7th grade registration and schedule pick up Thursday, August 12: 6th grade orientation/tour for parents and students, 6:00-7:00pm (schedules should be ready for pickup)

Supplies

Meet the Bulldogs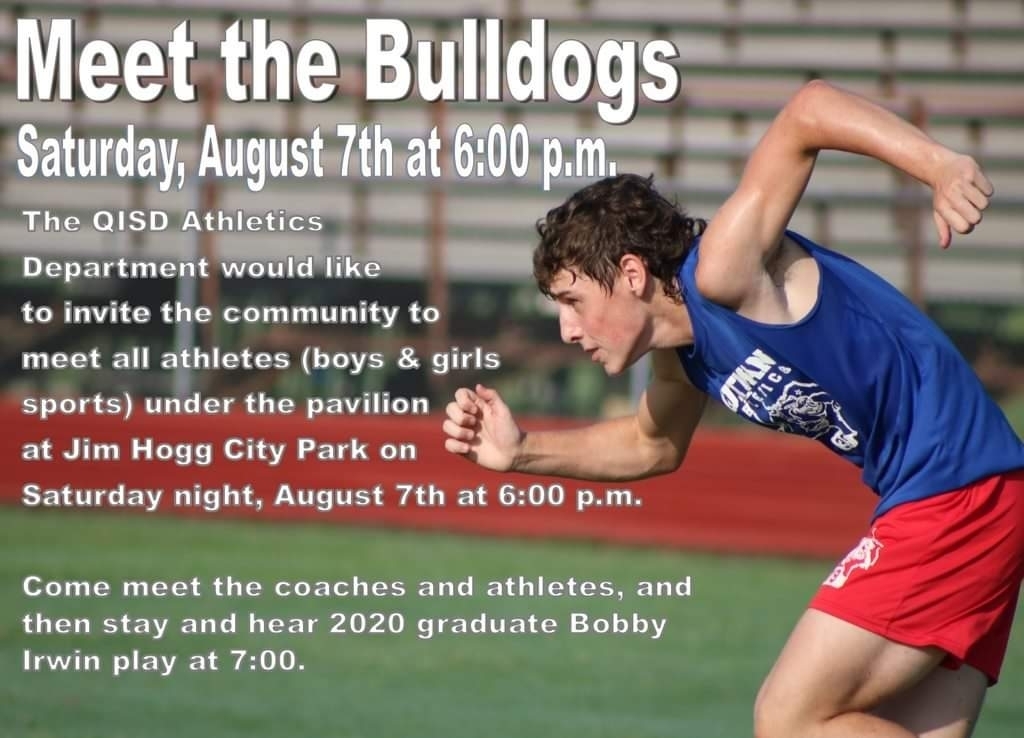 Registration Packets are available by clicking on "2021-2022 Registration Packet" in the upper right-hand corner of the QISD website (
www.quitmanisd.net
) to the left of the search icon.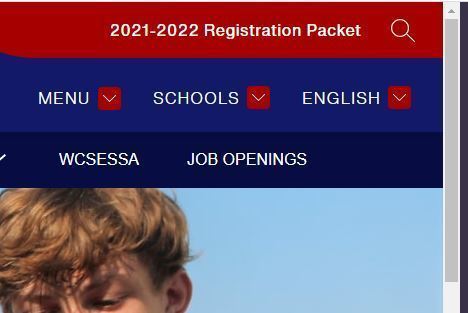 QISD is eligible to receive additional school funding through the Elementary and Secondary School Emergency Relief Fund. Applications for these funds are due July 27, 2021 and September 3, 2021. Quitman ISD is seeking input from stakeholders as we develop our district level spending plan for these funds. Your feedback and input is incredibly valuable. All Quitman community members may complete the survey. Please follow the link below to take the survey.
https://www.surveymonkey.com/r/5R2HVKV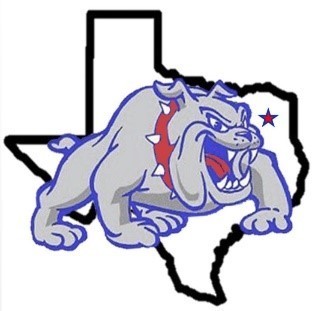 Counseling available.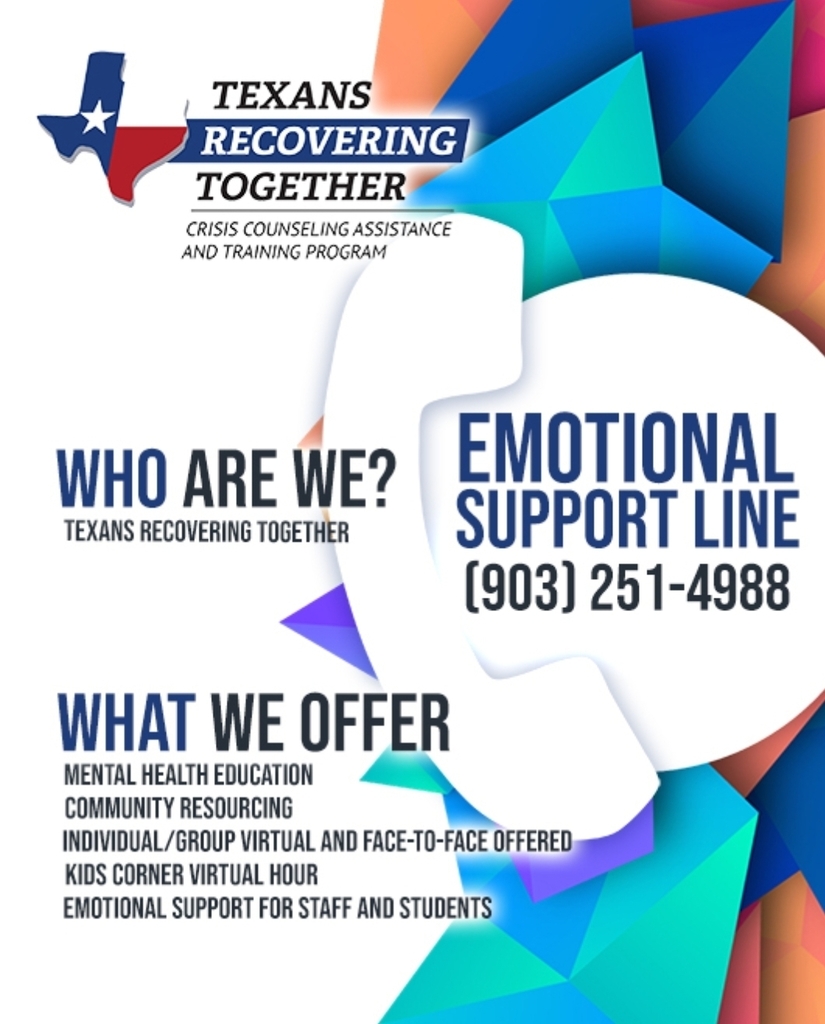 QJH would like to wish a very happy retirement to Mrs. Debbie Holland! You will be missed!!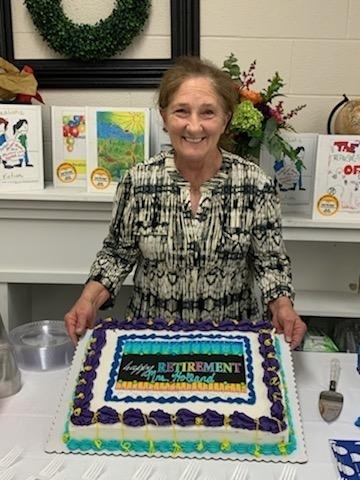 Come out and watch this production tonight! Into The Woods May 14, 2021 6:30 pm Quitman High School Auditorium Admission: $5.00 Directed by Stephanie Scarberry & Hunter Ballard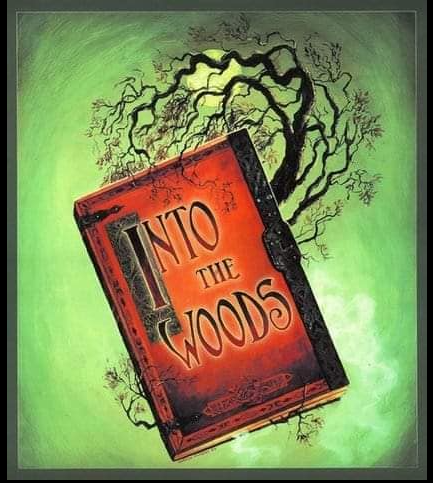 Junior High Students: Don't forget that tomorrow we will be turning in our chromebooks AND chargers. Make sure you have both when you come to school in the morning.

QJH will honor its students at the Annual Awards Assembly on Friday, May 21st from 8-10 AM in the QISD Auditorium. Family and friends are invited to attend. Parking and entrance will be at the front of the QJH/QHS Building.

QISD will host a SHAC (School Health Advisory Committee) public meeting on Wednesday, May 12th at 4:00 pm. The meeting will be held at 600 N. Winnsboro Street, Quitman, TX in the District Board Room. The purpose of the meeting will be to review the plan, and receive input from stakeholders concerning the Strong Start and Safe Return Plan. The Plan can be found online at:
https://www.quitmanisd.net/page/strong-start-2020-2021
If you wish to contribute input, but will not attend the meeting you may send correspondence to Assistant Superintendent Chris Mason at
masonc@quitmanisd.net
.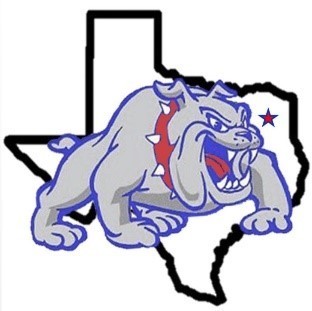 Builder's Club volunteered to help at the annual Pet Fair on Saturday April 24 at the Quitman Animal Clinic.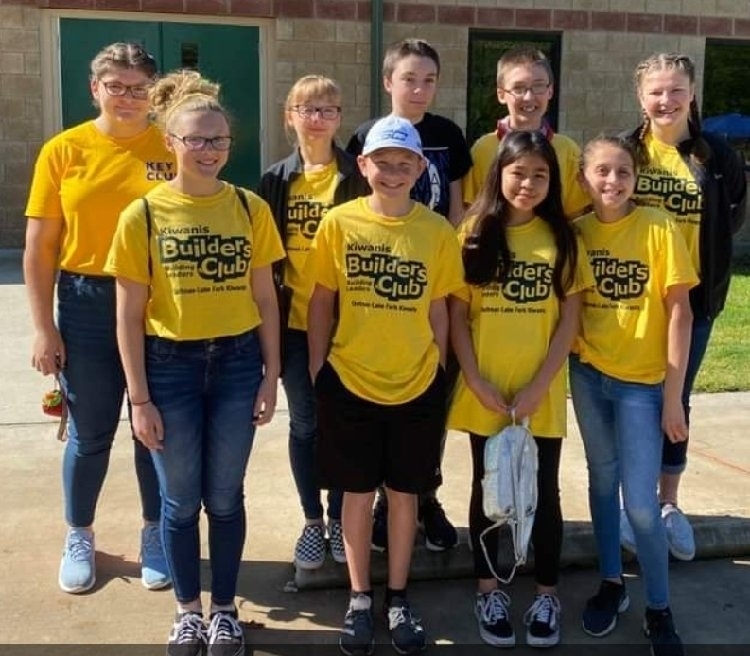 QHS baseball and softball games for tonight have been rescheduled for Monday night at 6.

League of the Arts Junior High Students: Left to right, Reyna, Giselle, Mikka, James , Taylor, Danielle, Jazmin, Ms. Wise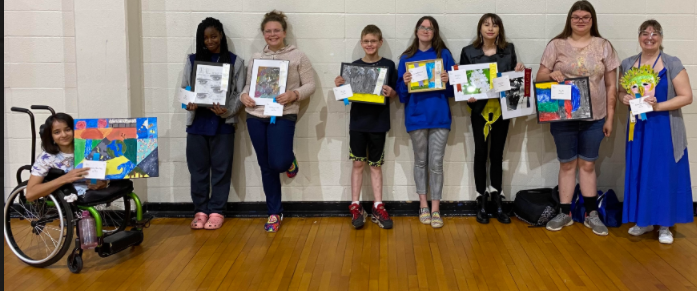 Dear Parents of Students Taking Online STAAR Tests, The vendor for the online versions of the 4th, 7th, and English I EOC STAAR tests had technical difficulties today across the entire state. This interrupted testing for almost all of our 7th grade and English I EOC students. Our 4th grade students took the assessment on paper and were able to complete testing. We had to suspend online testing for the day at both the Junior High and High School. This is frustrating and disappointing for students and teachers who have been working hard and preparing for these exams. We hope to learn more from the Texas Education Agency later today or in the coming days on how school districts will proceed with rescheduling the tests. As soon as we know the next steps, we will communicate that to you.

Mark your calendars!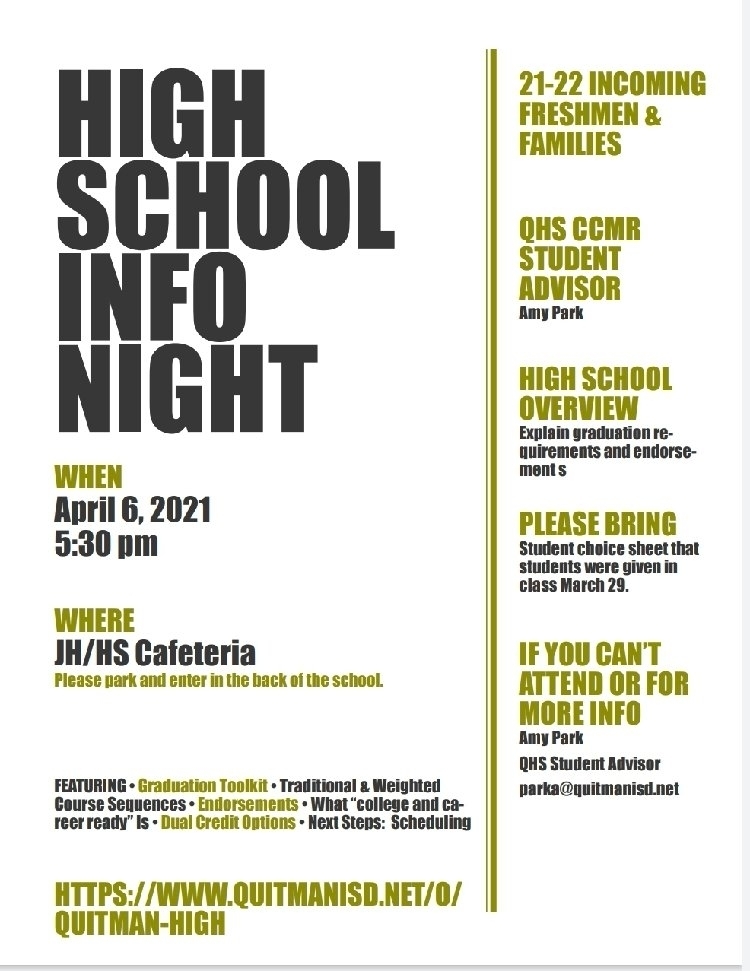 Announcement: Parents and Visitors, please be aware that animals are not allowed on QISD sports fields. This includes the baseball, softball , and tennis courts. Licensed Service animals are allowed.

District 13 AAA Junior High Meet Hosted by Mt. Vernon High School Monday, March 29, 2021 Team Results: 7th Grade Boys 7th Place 7th Grade Girls 5th Place 8th Grade Boys 7th Place 8th Grade Girls 3rd Place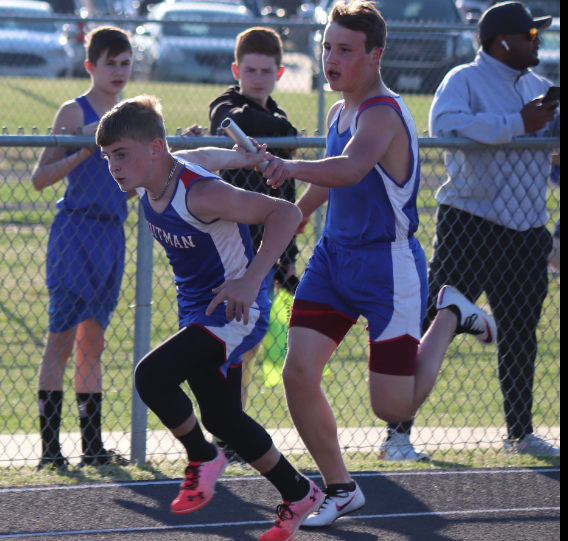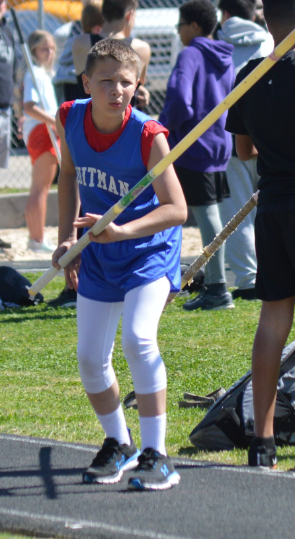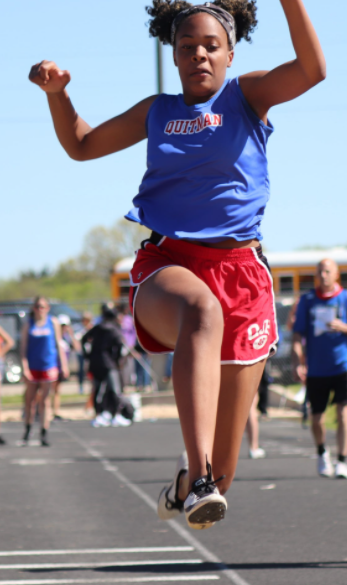 Mrs. Amy Cameron Park will be hosting an 8th grade Parent Meeting/Scheduling Seminar on Tuesday, April 6 beginning at 5:30pm in the cafeteria. Mark your calendars!

JH Track Parents, Please make note that our girls AND boys will compete in the District JH track meet on Monday, March 29th at MT Vernon Field. Events begin at 3:30 and Running Events are set to start at 5:30 (depends on field events being completed).