Quitman ISD welcomed back students this morning at all campuses. Both old and new campus leaders took time to introduce themselves to the students. At the high school, Principal Jeffery Tittle introduced himself and Assistant Principal Camron Frazier to students before they headed to their classes. Tittle used the opportunity to discuss some new changes that have been put in place this year. In order to keep our students safer, QISD now has an officer present at both the elementary and junior high/high school campuses. Principal Tittle went on to encourage students to be vigilant about their safety. He also expressed his excitement about the new school year and how much he's looking forward to getting to the know the students.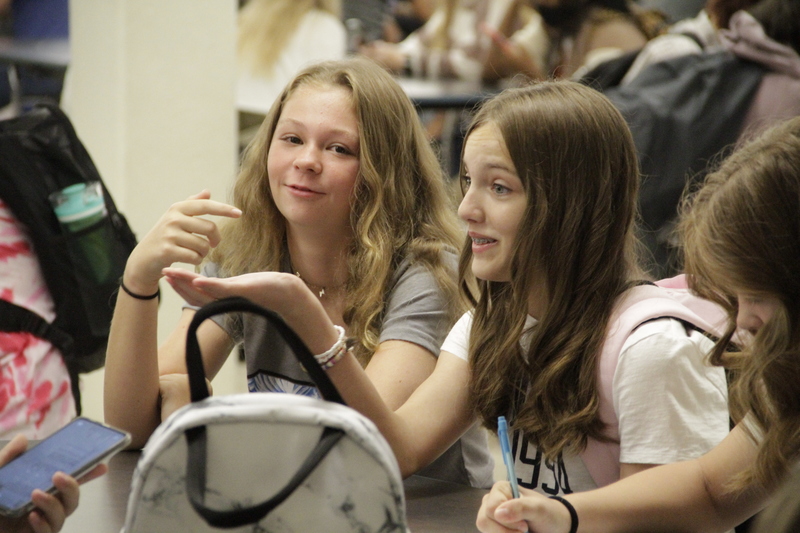 Some students have already started their year with athletic practices and scrimmages. The Lady Bulldog volleyball teams played Cumby last night. Both JV teams won. The varsity lost a tough one, but are already looking forward to their tournament in Nacogdoches at Central Heights High School which begins tomorrow. The next opportunity to catch the Lady Bulldogs at home will be on 8/23 when they take on Quinlan Boles at Ballard gym at 4:30 p.m.
Both JV and Varsity football players will suit out on Friday at Bud Moody stadium beginning at 6 p.m. They will be hosting a three team scrimmage, playing both Como-Pickton and Quinlan Boles.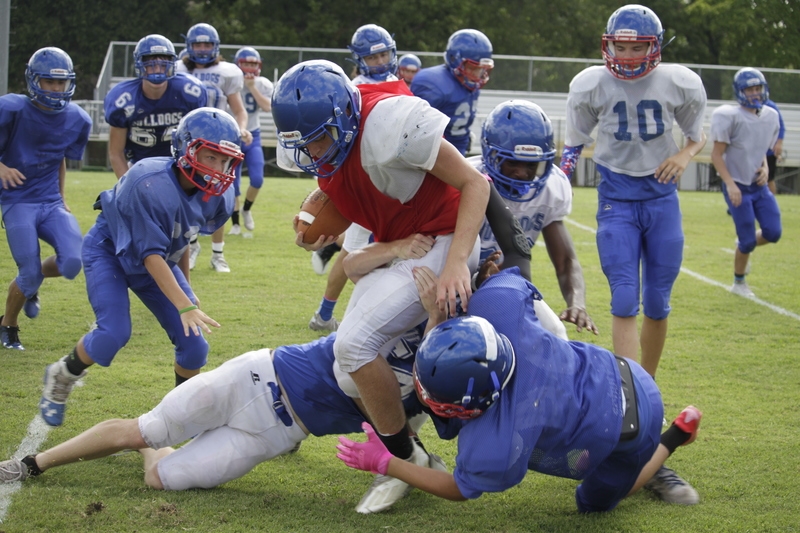 Cross Country is off and running also! Their first meet will be on Saturday, 8/20 at Union Grove. This meet will include both junior high and high school athletes.
The band began "band camp" on August 1st, and are preparing their show titled "Starburst." They are currently working on the final song and plan to perform that at the first official home game.
Many of the clubs are already making plans with the QHS Key Club beginning their membership drive in September. Student Council will begin meeting 8/17 at lunchtime. Students in the Spanish Club who want to run for officer can get an officer application from Ms. Graham and return it by 8/26. A club "fair" is being planned for 8/31 so that all students can learn more about ways to get involved in the school and community.
You can keep track of your favorite Bulldogs by checking quitmanisd.net and visiting the "Events" section, or you can keep up-to-date by following us on Facebook at https://www.facebook.com/quitm...