NHS Induction Ceremony, March 9th, 2020
Scott Turner
Thursday, March 12, 2020
The Quitman Chapter of the National Honor Society held their induction ceremony Monday, March 9, 2020, in the QHS auditorium. The QHS Chapter of the NHS was established in 1954 to recognize outstanding high school students. The purposes of this chapter are to create an enthusiasm for scholarship, to stimulate a desire to render service, to promote leadership, and to develop character in the students of Quitman High School.
The students of the QHS Chapter of the National Honor Society have demonstrated the virtues of the NHS by maintaining a cumulative GPA of 90 or above, holding leadership positions and being actively involved in school activities, participating in Academic UIL, completing service projects, and continually demonstrating good character.
Outgoing Officers (2019-2020): President – Julia Simpkins, Vice-President – Jace Reid, Secretary – Shelby Hayes, Treasurer – Jordyn Blaylock, Historian – Jentri Jackson
NHS Members: Kaitlyn Barnett, Jordyn Blalock, Lucy Brannon, Savannah Breding, Ben Burroughs, River Chaney, Riley Flanagan, Keeley Glidewell, Shelby Hayes, Lindsey Hornaday, Jentri Jackson, Kaiti Kelley, Kayla Munger, Jace Reid, Rayann Rowland, Julia Simpkins, Andrea Soldevilla, AnaBella Watson, Whitnee Weiher, Cheyenne Williams, and Lexie Wilson.
NHS Member Inductees for 2020: Christian Adamson, Ava Burroughs, Jaci Coley, Aiden Corrior, Sara Cross, Hannah Curry, Grace Danner, Mitchel Fry, Elizabeth Herring, Kathryn Hudman, Reiny Luman, Gavin Oakes, Alexis O'Neal, Sydney Reid, Oscar Roman, Brooklyn Marcee, Madysen Miller, Ford Tannenbaum, and Rebecca Wood.
Incoming Officers (2020-2021): President – Kaiti Kelley, Vice-President – Lucy Brannon, Secretary – Kaitlyn Barnett, Treasurer – Lexie Wilson, Historian – Keeley Glidewell, Parliamentarian – Lindsey Hornaday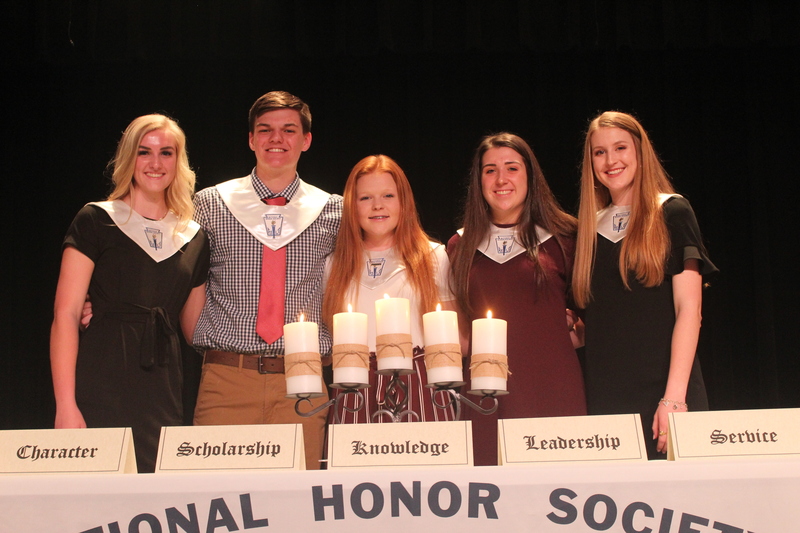 Outgoing Officers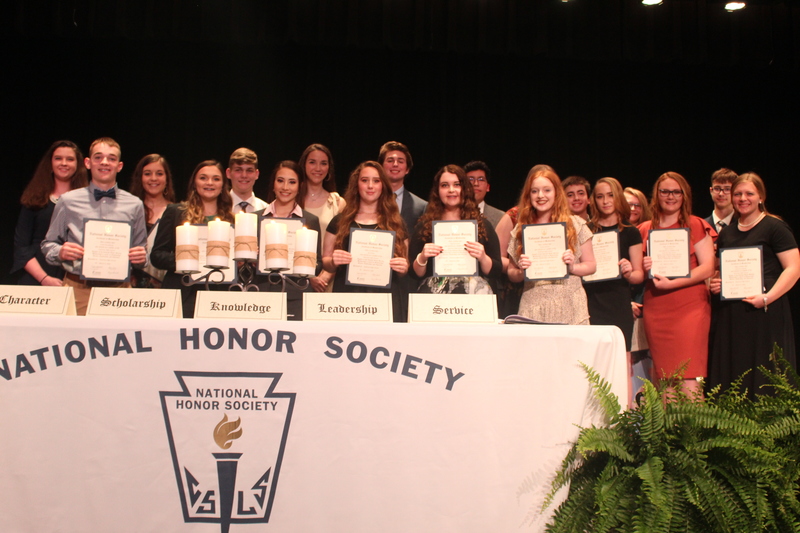 New Inductees
Incoming Officers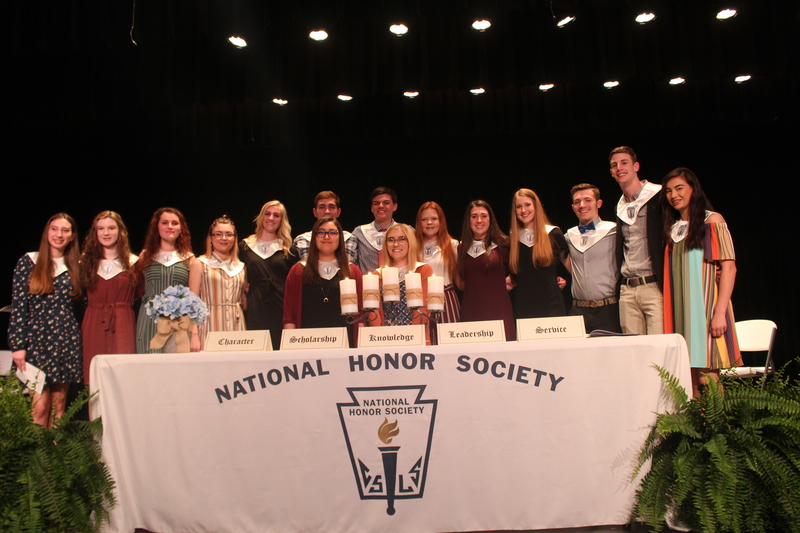 Graduating Seniors